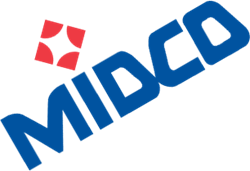 Saint Louis, Missouri (PRWEB) January 08, 2014
The new Midco Global website enhances the customer experience with a well organized and easy to navigate menu. Current and potential customers can view and download full product catalogs including harvest, miscellaneous, new items, planting, and pollinating product categories. Midco Global is a leading distributor of top quality seed packets listed in the website catalog under the Planting category. A live chat feature on the home page allows visitors to speak directly to a Midco Global representative who can answer their questions promptly. A listing of related organizations and their web addresses is provided on the related sites page. The related sites listing is a wonderful industry resource for customers seeking detailed agricultural and harvest information.
About Midco Global
Founded over 50 years ago, Midco Global has been providing solutions to customers through the efforts of market and industry specialists. The Midco Global team brings over 100 years of industry-related problem solving experience to their customers. Midco Global specializes in the best supplies available for planting season, harvest season, pollinating, plant research as well as other related product needs.
Midco Global products are distributed and serviced through an international network of authorized manufacturers with sales and marketing headquarters in Saint Louis, Missouri. Midco Global recently changed their name from Midco Enterprises Inc.
Visit the website today at http://www.midcoglobal.com for a catalog of products available or contact the Midco team toll free at 800-264-8785.