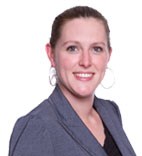 I have found true mentors at Women in Bio.
Sunnyvale, CA (PRWEB) January 08, 2014
Outsourced Pharma interviews Clinovo's Director of Operations, Sophie McCallum, as part of their Women in Bio (WIB) profile series. The interview features observations on the current biggest trends impacting clinical research companies, those outsourcing research, regulatory requirements, and the growing pressure to reduce clinical trial costs.
At Women in Bio, Sophie is responsible for managing the San Francisco Sponsorship Committee, a team of six volunteers that help raise funds to enable the non-profit to organize quality events for women in the life science industry. Sophie is fully supported by Clinovo in her efforts at Women in Bio (WIB). The Sunnyvale-based CRO recognizes the incredible impact the organization has in the life sciences industry, including pharmaceutical, medical devices, diagnostics, and biotechnology companies of all sizes. "I have found true mentors at Women in Bio," explains Sophie.
As Director of Operations at Clinovo, technology-focused Contract Research Organization (CRO), Sophie gives her unique insight into how smaller companies are able to compete against larger competitors who have the advantage of long-term relationships in the healthcare industry. As a mid-sized CRO, Clinovo is able to offer solutions up to a quarter of the price of proprietary leaders, while utilizing the flexibility and responsiveness of a team that is adept at providing custom solutions.
"In my role, I have the opportunity to be in constant contact with our clients and prospects. This gives me an insight into what drives them to mid-sized CROs such as Clinovo. I am proud to say that over 89% of our customers repeat business with us."
Clinovo also provides staffing solutions to some of the leading pharmaceutical companies including Onyx Pharmaceuticals, Gilead, and Medivation. In addition, Clinovo provides eClinical systems, including ClinCapture, the most advanced open source Electronic Data Capture (EDC) system, and CDISC Express, the solution of choice for advanced clinical SAS programmers to convert clinical data into CDISC Study Data Tabulation Model (SDTM) standards.
Read the full interview on Outsourced Pharma.
About Clinovo
Clinovo is a technology-focused Contract Research Organization (CRO) headquartered in the Silicon Valley. Clinovo streamlines clinical trials for life science companies globally by developing validated, intuitive open source eClinical systems. Clients claim over 50% cost savings using Clinovo's open source Electronic Data Capture (EDC) system ClinCapture, and CDISC Express, the first open source CDISC conversion tool. Services also include Biometrics Services, Staffing Solutions, and TechTrainings.
About Women in Bio
Women in Bio is organization of professional women from all career walks in the field of life sciences. They are all volunteers who share the goal of enabling and empowering women to reach the highest levels of leadership, and -- more importantly -- to fulfill their own career aspirations. Its members belong to biotech and pharma companies, universities and institutes, law and accounting firms, marketing and PR firms, CROs and CMOs.