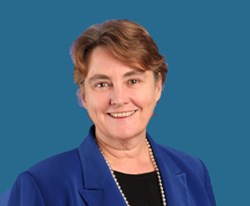 I would really like to focus on making the organization relevant to current members and attracting new members.
Chicago, IL (PRWEB) January 07, 2014
Prominent immigration attorney Margaret H. McCormick recently assumed presidency of the Federal Bar Association's Chicago Chapter. McCormick accepted the presidency during the group's annual installation luncheon in October. Her term lasts one year, during which she plans to help keep the Chicago chapter strong and strengthen ties between judges, attorneys and others in the legal profession.
The FBA's Chicago Chapter has more than 400 members and offers a wide variety of programs and events for judges and attorneys engaged in federal practice. The Chapter also has a variety of federal practice subcommittees to facilitate networking and advocacy opportunities.
According to their website, the mission of the FBA is to strengthen the federal legal system and administration of justice by serving the interests and the needs of the federal practitioner — both public and private — the federal judiciary and the public they serve.
McCormick is already encouraging group members to participate in panel discussions and encouraging attorneys in private practice to network with attorneys who work for the federal government. She also wants the Chapter to continue to offer programs on substantive law. Programs that "cross-pollinate" different areas of the law, she said, reflect the real-world challenges that lawyers and their clients face.
"I would really like to focus on making the organization relevant to current members and attracting new members," said McCormick in regards to the group's programming. "It really is a terrific organization."
About Margaret H. McCormick
Margaret H. "Peggy" McCormick is a principal at the Chicago immigration law firm of Minsky, McCormick & Hallagan, P.C. Peggy has limited her practice exclusively to the field of immigration and nationality law since 1978. Her areas of expertise include employment-based immigration, entrepreneurs and investors, global citizenship issues, work-site enforcement, I-9 audits and employer immigration compliance.
Peggy, Best Lawyers' pick for Chicago's best immigration lawyer of the year 2013, has also been rated at the highest level by numerous prestigious publications that evaluate professionals. These include Woodward/White's Best Lawyers in America in the Immigration Law category since 1992; International Who's Who of Professionals since 1995, International Who's Who of Corporate Immigration Lawyers since 1997; and Martindale-Hubbell Bar Register of Preeminent Lawyers (rated AV "Very High to Preeminent" since 1988). Every year since 2005, she has been named an Illinois Super Lawyer (the top 5 percent of lawyers) and is an Advisory Board member of the Leading Lawyers Network of Illinois in the employment and individual immigration sections (the top 1 percent of lawyers). Leading Lawyers has named her one of the top 50 Women Business Lawyers of Illinois.
About Minsky, McCormick & Hallagan, P.C.
Minsky, McCormick & Hallagan, P.C. brings decades of experience to the practice of U.S. immigration and citizenship law. From their offices in Chicago, Illinois, they have handled immigration cases since 1975 and pride themselves on being leading U.S. immigration lawyers.