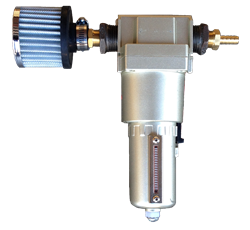 Maximum fuel with minimum emissions.
Tampa, FL (PRWEB) January 09, 2014
The EPEC (Electron Proton Energy Cell) technology is based on a process where a minimal amount of micro oxy-hydrogen gas and plasma (also known as ionized air) is added to the combustion process. This directly improves the air fuel mixture, and increases the flame speed and combustion stability resulting in improved fuel efficiency of the engine. This also translates to drastically reduced, if not completely eliminated, harmful emissions that cause smog.
Even the most efficient internal combustion engines, be it gasoline or diesel, are only about 35% efficient. The rest of the energy is wasted in friction, heat and emissions. Toxic exhaust gases such as Hydrocarbons (HC) and Carbon Monoxide (CO) are a direct result of an inefficient fuel burn process. Therefore, by decreasing harmful HC and CO exhaust emissions it automatically translates to a more complete combustion process and increased fuel economy.
Successful tests done be independent third parties have shown 20-40% increase in fuel economy.
Al Suarez, Inventor, states the "EPEC cell can be installed in thirty minutes or less by any trained technician and will fit under the hood for any computer controlled gasoline or diesel engine." Once installed there is no maintenance required and no water to be added to the device.
Smog is a type of air pollution. Modern smog, as found in major cities across the globe, is derived from vehicular emissions from internal combustion engines and industrial fumes that react in the atmosphere with sunlight to form secondary pollutants that also combine with the primary emissions from trucks, buses, and automobiles.
The major culprits are from transportation sources such as carbon monoxide (CO) nitrogen oxides (NO and NOx), sulfur dioxide and hydrocarbons(HC) and Particulate Matter(PM). These molecules react with sunlight, heat, ammonia, moisture, and other compounds to form the noxious vapors, ground level ozone, and particles that comprise smog.
Smog is a serious problem in many cities and continues to harm human health. Ground-level ozone, sulfur dioxide, nitrogen dioxide and carbon monoxide and particulate matter are especially harmful for senior citizens, children, and people with heart and lung conditions such as emphysema, bronchitis, and asthma. It can inflame breathing passages, decrease the lungs' working capacity, cause shortness of breath, pain when inhaling deeply, wheezing, and coughing. It can cause eye and nose irritation and it dries out the protective membranes of the nose and throat and interferes with the body's ability to fight infection, increasing susceptibility to illness.
For more information and copies of test results visit http://www.myfuelmax.com.
About Fuelmaxx Inc.
Fuelmaxx is a development company located on the gulf coast of Florida dedicated to producing alternative clean energy technologies that promote energy efficiency throughout a wide range of applications. Fuelmaxx designs, develops and manufactures various technologies including micro-hydrogen energy cells, Air ionization cells, clean energy devices, emissions reductions units for diesel and gasoline internal combustion engines. All of our products are designed to assist fleets in reducing operational costs, increasing profitability and reducing their carbon footprint.
Contact info
Fuelmaxx Inc
Telephone 1(800)914-5571
Email info(at)myfuelmax(dot)com
Website http://www.myfuelmax.com