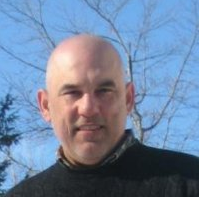 "I am thrilled to be joining such a successful company and look forward to scaling the business."
Houston, TX (PRWEB) January 07, 2014
Assemble Systems, the leading provider of BIM data management solutions, today announced that Vic Sanchez has joined its team as Chief Revenue Officer. In his new role, Sanchez will create and execute Assemble Systems' revenue strategy.
"We're delighted to welcome Vic to Assemble Systems as we continue to build on our market leadership, helping organizations obtain the greatest value from their BIM data," said Howard Davis, CEO, Assemble Systems. "Vic is a seasoned software industry executive with proven general management and sales experience. He enjoys a great record of building sales organizations and helping companies achieve high growth."
Sanchez has extensive sales experience in the AEC sector. Prior to Assemble, he was COO of Inforbix which was acquired by Autodesk. In 2006, Sanchez joined Newforma where, as a member of the management team, he built the customer facing organization from the ground up achieving high growth and helping Newforma achieve cash-flow-break-even. Previously, he was VP of EMEA for Autodesk where he significantly grew AEC solutions revenue and market share.
Sanchez holds a B.S. degree in both Chemistry and Computer Science from the University of Miami and a Master's Degree in Engineering from Arizona State University.
Said Sanchez, "Assemble Systems has a compelling value proposition and a stellar customer base. I am thrilled to be joining such a successful company and look forward to scaling the business."
About Assemble Systems
Headquartered in Houston, TX, Assemble Systems is a provider of BIM data management software. Its flagship product Assemble is a cloud based platform allowing AEC firms to leverage BIM data for increased project insight, advanced project collaboration and data-driven decision making. Assemble is used today to manage over 900 projects. The Assemble Systems team includes technology experts and experienced architecture, engineering, and construction industry professionals who are addressing BIM interoperability for design, construction and operation. For more information, please call or visit http://www.assemblesystems.com.