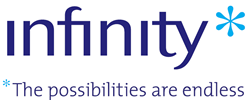 Kuala Lumpur (PRWEB) January 09, 2014
Judy Blair, a director since Infinity's foundation in 2004, has stepped down from her board role on all companies within the group. She has also sold her shareholdings to Trevor Keidan (Managing Director) and Ben Bennett (Financial Director).
After almost a decade of helping to build one of Asia's most dynamic financial services companies, Judy will relocate to New Zealand with the intention of spending more time with her family. However she will still continue to work with Infinity as both a financial planner and training consultant.
The two remaining Board members released the following statement:
"Judy has played a core role in the growth of the business over the past nine years, and the Board would like to thank her for her contribution to the success of Infinity. We are delighted that Judy will continue to work with the group and look forward to many more years of successful cooperation.
"This is a significant multi-­million dollar deal, which reinforces our belief in Infinity Financial Solutions Ltd. Furthermore, this commitment to our business and staff demonstrates our intentions to continue to expand whilst maintaining our innovative approach to financial planning in the offshore market. Our future is secured by strong and unique partnerships with like-minded industry leaders. This is indeed a very exciting time for Infinity in what is currently a turbulent and changing industry"
Infinity Financial Solutions was founded in 2004 and has grown to have a major regional presence throughout Asia. The company specialises in providing financial planning services to the expatriate community.