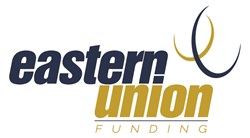 We have an arsenal of lending sources and we know who has the appetite for which type of deal, and on a broad scale, commercial real estate is surging." - Abe Bergman
(PRWEB) January 14, 2014
With an overall 60 percent increase in volume over 2012, Eastern Union Funding closed just shy of the $2 billion mark in 2013, with another nine figures in the pipeline for the first quarter of 2014.
Riding the wave of development and strategizing to meet the demand of a rapidly changing landscape, sources at the firm said Eastern Union shattered its own expectations in 2013, calling it a "break-out" year across the board. "Not only did we 'arrive', but the pieces are in place to do even better," said company President Ira Zlotowitz. "Our underwriting department is unrivaled, our technology is one of a kind and self-sustaining, but above all, it's not only about which steps we took--it's the habits we developed very early in the game."
Eastern's top three producing brokers, Michael Muller, Shaya Ackerman and Nate Hyman, were trumpeted in the media for various accomplishments they achieved throughout the year. More recent coverage include Senior Managing Director Shaya Ackerman's appearance in Real Estate Weekly for closing $82.5 million in loans in a six-day period, and Senior Managing Directors Nate Hyman and Michael Muller being chosen as top brokers in Mortgage Observer's annual "Top 20 Commercial Mortgage Brokers Under 35". Zlotowitz earned a NJBiz "Forty Under 40" award -- a trophy highlighting inventive entrepreneurs under the age of 40.
While the firm's existing powerhouse members established their presence, Eastern Union packed an even stronger punch by hiring a slew of experienced underwriters during the year, as well as veteran bankers Dick Cassin, James Hurtig and star broker Jack Adler.
As the beefed-up underwriting department translated efficiency into volume, a newly formed credit quality division was created, speeding up the mortgage approval process and elevating conversion rates. Shortly thereafter, Eastern Union launched its structured finance division which was prompted by the "healing process" from the 2008 market-wide slump.
Alongside the across-the-board uptick in production, Eastern Union saw a similar surge on the banking end. In 2012 the firm closed with 56 lenders - in 2013 that number was over 70. "We have an arsenal of lending sources and we know who has the appetite for which type of deal," said Managing Partner Abraham Bergman. "And on a broad scale, commercial real estate is surging."
Contributing to this surge, overseas investors are flocking to the US and buying up land at an astonishing pace, with New York City considered the "gold standard" by many. Hundreds of tech companies have emerged in New York and are re-establishing Manhattan neighborhoods. Out of these sweeping and sometimes peculiar developments, a theme emerges, affecting the landscape and the general commercial real estate arena as well.
"Change can make or break a company," Bergman said. "The scene is changing but we're moving just as quick, without getting too comfortable, and gearing up for an even better year in 2014."