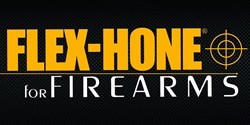 Los Angeles, CA (PRWEB) January 07, 2014
Brush Research Manufacturing (BRM), maker of flexible hones for the firearms industry, is announcing plans to attend SHOT Show 2014 at the Sands Expo Convention in Las Vegas, Nevada from January 14 to 17. Visitors and exhibitors at this year's shooting, hunting, and outdoor tradeshow (SHOT) are invited to see BRM Flex-Hone for Firearms® tools in Booth #4447.
The Flex-Hone® for Firearms features abrasive globules mounted to flexible nylon filaments for surface finishing barrels, cylinders, chambers, slides, and magazine tubes on shotguns, rifles, revolvers, pistols, and paintball guns. Flexible hones produce a long-wearing surface that promotes oil retention, and mount in electric hand drills, drill presses, lathes, and other rotating spindles.
Barrel Hones, Chamber Hones, and Cylinder Hones
The Flex-Hone® for Firearms removes oxidation and corrosion, blends scratches, and removes nicks that cause plastic adhesion. Designed to improve the surface finish on any smooth bore, including shotgun barrels, these BRM gun tools use a low-temperature, low-pressure abrading process to remove residue and keep bores at the precise dimensions required.
Flexible honing also produces a surface finish that helps rounds fall from cylinders and eject from chambers. Gunsmiths, gun owners, shooters, and hunters appreciate how flexible honing makes emptying and reloading smoother and easier. This improved surface finish also allows reloads to enter quickly and smoothly with reduced brass scarring.
Flexible Hones for Slides and Magazine Tubes
In addition to barrels, cylinders, and chambers, the Flex-Hone® for Firearms is ideal for imparting a long-wearing surface to the slides of automatic pistols and the magazine tubes of shotguns and rifles. Flexible hones can be used on any type or size of cylinder, and help improve firearms function and extend the life of long guns and handguns.
For more information about the Flex-Hone® for Firearms, visit BRM in Booth #4447 at SHOT Show 2014 from January 14 to 17 at the Sands Expo Convention Center in Las Vegas, Nevada. Although this event is not open to the general public, information about the Flex-Hone® for Firearms is available via the BRM website, including this YouTube video.
About Brush Research Manufacturing
Brush Research Manufacturing (BRM), makers of flexible honing tools and industrial brushes, is located in Los Angeles, California. For 55 years, BRM has been solving difficult finishing problems with brushing technology. BRM's Flex-Hone® tool is the standard against which all other surface finishing solutions are compared.
Media Contact:
Heather Jones
Director of Marketing
Brush Research Manufacturing Co. Inc.
4642 Floral Drive
Los Angeles, CA 90022
HJones(at)brushresearch(dot)com
For Immediate Release:
http://www.brushresearch.com/
Ph: (323) 261-2193