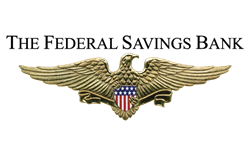 Chicago, IL (PRWEB) January 06, 2014
Since the Federal Reserve announced its plan to reduce stimulus spending in January, homebuyers have been wondering how he changes will affect low rate mortgage options. As the Fed's fiscal policy has kept interest rates artificially low, the housing market has experienced significant improvement. With reduced spending on U.S. Treasury bonds, mortgage rates are expected to rise above 5 percent.
A stronger job market and improved housing market were factors in the Fed's decision to reduce quantitative easing, which has been in place for six years.
"Rather, it reflected the progress we have made toward our goal of substantial improvement in the labor market outlook that we set out when we began the current purchase program in September 2012," said Chairman Ben Bernanke.
According to a recent Gallup poll, American consumer confidence reached its highest level in December since 2008. Since the recession began, consumer confidence has been negative and took a steep dive during the federal government shutdown. After several positive economic reports were recently released, including a sign that more hiring may be in store for 2014, consumers feel that the economy is headed in the right direction. As consumer consumption makes up 70 percent of the U.S. economy, this is an important indicator at the start of 2014.
Contact The Federal Savings Bank, a veteran owned bank, to find out more about affordable home loans.