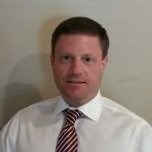 I observe Richard Saldivar running the company with integrity and the client's best interest in mind. I am excited to be part of this client-centric firm. Jeffrey Edwards
National (PRWEB) January 08, 2014
Richard Saldivar, Principal TERIS recently announced that Jeffrey A. Edwards, Project Manager joined TERIS. Jeffrey's skills are complimentary and enhance those of the project management team.
According to Mr. Saldivar, "TERIS' core belief is to hire employees with exceptional industry experience so clients will receive individualized best-in-class, customized solutions that allow them to pay for only what they need. We strive to be an integral part of our client's firm and to act as their right arm. Our newest hire, Jeffrey has a results-driven cutting-edge technology background with a track record of building strong relationships within law firms. He has a proven ability to make recommendations on best practices for complex litigation projects."
Jeffrey has over 16 years of experience in hands-on project management, litigation analysis and technical support working with Attorneys and Paralegals in positions of increasing responsibility. He is adept at using litigation software including LAW, iPro Build, Concordance, Sanction II, Trial Director, WestLaw, Relativity, Summation products and company specific software to meet individual client needs. He spent the last several years at Pepper Hamilton LLP in Philadelphia before he opted to move to the TERIS office located in Phoenix, Arizona.
According to Jeffrey, "Before I accepted the offer from TERIS I researched the company thoroughly and was pleased to discover it was an industry leader. Now that I am part of the team, I observe Richard Saldivar running the company with integrity and the client's best interest in mind. I am excited to be part of this client-centric firm."
Jeffrey achieved a Masters of Science in Biology and a Bachelor's of Science in Environmental Studies from East Stroudsburg University.
TERIS was founded in 1996 and provides eDiscovery, Information Governance, Relativity and Computer Forensic solutions to corporate legal teams and law firms across the U.S. and Internationally. TERIS was named on of the top 20 eDiscovery service providers in 2008 by industry researcher Socha-Gelbmann.