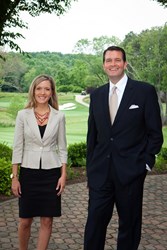 Whenever we are recognized as a leader in our industry, it gives us great satisfaction. I not only appreciate all the clients we have partnered with in the last 26 years since I have been around, but for the last 100 years the firm has been around.
Falls Church, VA (PRWEB) January 21, 2014
Jim Klote, President and CEO of Ward, Dreshman & Reinhardt, Inc. and Erin West, Vice President of Operations, were recently interviewed by Amy Armstrong for an article in The Suit magazine.
http://www.wdrincorp.com/?q=personal-touch-fuels-success
The article, "Personal Touch Fuels Success," tells a brief history of Ward, Dreshman, & Reinhardt, Inc., starting with its founder, Charles Sumner Ward. It highlights the specific face-to-face method of fundraising that made WD&R, a company founded over 100 years ago, successful in fundraising for nonprofit organizations.