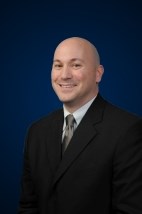 Scott will be critical to establishing a new chapter in our firm's continued success
Hartford CT/Austin TX (PRWEB) January 09, 2014
NEOS LLC, a growing leader in business, technology and data modernization solutions for financial services, media and commodity markets, welcomes Scott Witter to its executive leadership team, effective January 6, 2014. Mr. Witter will be based in the firm's new Austin, Texas office.
In his role, Mr. Witter will work to grow NEOS' financial services practice and develop new strategic markets. Mr. Witter will be responsible for expanding NEOS' presence in the central and western regions of North America while leading the growth of the firms' operations in Austin.
NEOS has recently expanded to Austin to better serve its rapidly growing customer base. The intent is to grow delivery services and develop additional industry solutions that leverage the firms' extensive experience in business consulting, data analytics and management, and technology modernization.
Mr. Witter has been an executive at Fortune 100 insurers and has deep experience in insurance operations and technology. He has led large organizations in a wide range of business strategies, from new distribution channel development, to merger and acquisition.
"We warmly welcome Scott to the team here at NEOS. His industry experience, entrepreneurial spirit and can-do work ethic are perfectly aligned to our core operating principles," said Mr. Ernst Renner, Managing Partner and CEO of NEOS. "Scott will be critical to establishing a new chapter in our firm's continued success; to grow our presence in Austin and developing new solutions for our financial services and business modernization clients. Scott is a huge asset to our clients and to the teams within NEOS."
"I am looking forward to growing into new markets and leveraging NEOS' numerous successes to assist other customers. I am really looking forward to working with the high caliber of people at NEOS. It will be exciting to directly affect the success and direction of the company on a daily basis and be able to see the results of our efforts," said Witter.
Mr. Witter comes to NEOS from MassMutual Financial Services Group where he was Vice President of Retirement Services Systems. Prior to that, Mr. Witter was Vice President and Chief Information Officer for The Hartford's Retirement Plans Group for more than 5 years. Witter was honored to receive The Hartford's most prestigious and highest recognized Chairman's Award multiple times for his role in successful merger and acquisition completions along with multiple technical and business transformation initiatives. He holds a FINRA Series Six license and received his Bachelor of Science in Management Information Systems from Rochester Institute of Technology.
About NEOS LLC
NEOS is a management consulting and technology services firm with unparalleled experience in holistic modernization, enterprise data and business operations consulting throughout the US, Europe, the Middle East and Asia. Clients range from large mid-cap companies to the Global 1000 segments including financial services, insurance and media. Services also include process, organizational and operational consulting, enterprise architecture strategies and design, reviews and planning, deployment and data analysis. NEOS is the parent company of Vgo Software that specializes in modernization analysis and conversions solutions.
For more information about NEOS, visit http://www.neosllc.com or follow us on LinkedIn, Facebook, Google+, YouTube, or Twitter.
About Vgo Software
Vgo provides the expertise, solutions, tools, and proven methodologies that insulate organizations from the complexities of change and accelerate application modernization. Supported technologies include IBM, Sybase, Oracle, and Microsoft. Modernization and conversion tools include Evo, (Oracle Forms® to Java), ART™, (Application Portfolio Assessment for Oracle Forms® and PowerBuilder Applications), and Evolutions™ (Application Conversion Methodology). Vgo Software is one of only two companies worldwide certified by Oracle Corporation to modernize Oracle Forms clients.
For more information about Vgo Software, visit http://www.vgosoftware.com.