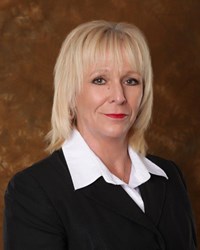 (PRWEB) January 13, 2014
A graduate of Wharton Business School - University of Pennsylvania - Executive Team Leadership & Dynamics, Suzanne is a hands-on professional with over 19 years of business experience.
Her established techniques in strategic plan development based on thorough client need assessment support our commitment to delivering superior service.
Prior to joining CFI, Suzanne's leadership has resulted in measurable increased sales annually. Her philosophy encourages teamwork through extensive training and reinforcement. She is an outstanding public speaker, trainer and motivator with the ability to present information in an interesting, clear and concise manner to groups and individuals of diverse backgrounds and sophistication.
Suzanne's influence will strengthen our objective to preserve and enhance CFI's reputation as a respected leader in the Foundation Repair Industry.
Certified Foundations, Inc. (CFI) is proud to be one of the oldest and most experienced foundation repair contractors in Florida. Our commitment to relationships align with our industry - Foundation & Support. Structural Integrity is a huge concern here in the state of Florida. Have questions or want to learn more about CFI's repair and remediation solutions? Contact Suzanne - be informed.