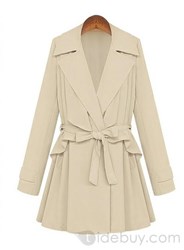 HK, China (PRWEB) January 12, 2014
Tidebuy International, which is synonymous with promotions that usually leave shoppers smiling, announced that this promotion will touch on evening dresses and outer-wears. Other products that will fall under this bracket include intimate apparel and shoes.
That means that you will save up to 90% of your budget in the event that you buy these products within the timeframe given by this giant online shopping store. This will definitely help many shoppers who are struggling to financially re-collect themselves after probably overspending over the festivity season.
This promotion which is branded "Dress Up Now" will certainly attract new and old shoppers in equal measures. The best thing about shopping at tidebuy.com is the fact that the shipping of products is monitored from their headquarters in Hong Kong to make sure that the items reaches their destinations as purposed. They, in most cases, use DHL and EMS to ship the bought items.
Tidebuy International allows its customers to use payments methods that are mainly used and accepted around the world. They include PayPal, bank transfers, MasterCard and Western Union.
In addition, tidebuy.com has well structured money-back mechanisms through which you can launch a dispute and have your cash back in the event that you are not pleased or contented with the kind of product delivered. This is meant to establish trust within their clientele.
This promotion is definitely set to come as a surprise to Tidebuy customers and one which will allow many to do shopping which they could have otherwise not have afforded.