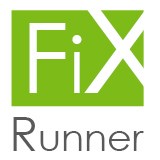 FixRunner.com is delighted to share with WordPress users our new E-learning center, WP College.
Atlanta, GA (PRWEB) January 07, 2014
FixRunner.com, the WordPress maintenance and e-learning company, has announced the launch of a new WordPress Tutorial portal. Entitled WP College, the E-learning center can be accessed by all WordPress users. It contains a library of regularly updated video tutorials, guides and tips for advancing WordPress knowledge and techniques.
WP College features videos from Zak, the site's "resident WordPress rock star and blogger." Zak narrates videos, and shows solutions to common problems for beginners or more intermediate or advanced tips for seasoned users of WordPress. By signing up for a free WP College account, subscribers can receive access to FixRunner's premium content and features.
FixRunner.com made the announcement of the WordPress tutorial portal's launch in the following statement that was released to the press.
"FixRunner.com is delighted to share with WordPress users our new E-learning center, WP College. We are here to guide all levels of website owners on their WordPress journey. Beginners can learn the basics while more experience WordPress users can learn clever shortcuts and best practice guidelines to make the most out of their websites. Common problems are given clear step-by-step solutions by Zak, our resident WordPress expert and blogger. He will help take users' WordPress knowledge from zero to make you a WP hero."
Some examples of topics covered by the video tutorial library include how to "How to Install a New WordPress Theme," Adding an Image from a URL" and "What to Do When you Can't Delete a WordPress Plugin."
In addition to offering a wealth of learning resources in WP College, FixRunner.com also offers a range of competitively priced maintenance and support packages, from one-time fixes for emergency WordPress problems, to monthly subscriptions including backups and updates, to bespoke custom development and design.
On the issue of the range of options available at FixRunner.com, the spokesperson and co founder Mr Netanel Malka, added: "We really do have something for all WordPress users. For total beginners, we offer a free website setup service. WP College is there for continuing WordPress learning and can be accessed through a WP College account. Maintenance and support is also available to keep your website in optimal health with the best plugins, newest themes and everything safely backed up on our secure server."
The statement concluded, "Our team of expert technicians and designers are ready to help solve users' problems, maintain their website and offer unique design customization for WordPress websites. We invite users to let FixRunner.com take care of their websites so they can focus on running their businesses or blogs."
To learn more about FixRunner.com and sign up for a WP College account, visit: http://www.fixrunner.com/.