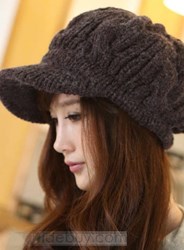 HK, China (PRWEB) January 07, 2014
The "Enjoy Great Winter Sale" promotion will run from 8/1/2014 to 14/1/2014 and will allow customers to save up to 90% of their spending regardless of what they buy. This is certainly good news to Tidebuy's clients who come from all corners of the world.
Apart from making sure that the clients saves the 90% of their budget, this promotion will also help them buy as many items as they can. Wedding apparel, clothing, beauty, home and garden and intimate apparel are just among the many items that you can purchase from Tidebuy international. Others include special occasion dresses, wigs, jewelry and accessories.
All the items from Tidebuy are known for being of high quality, a fact that has earned this Hong Kong based International online shopping store millions of customers who keeps on streaming back to make more purchases.
The customers are also comfortable shopping here owing to the fact that they are protected by Tidebuy's money-back guarantee policy. That is because they are pretty sure that they will definitely get their money back in case they launch a dispute in regards to the shipped products.
In addition, Tidebuy uses the most efficient and trusted means to do their shipping once the purchase process is done. The process, on the other hand, is initiated with the client placing an order and then paying for the selected item(s). Tidebuy accepts payments through PayPal, Western Union, Bank Transfers and MasterCard.
Moreover, Tidebuy is known for monitoring the shipping of items in order to make sure they are delivered to the doorsteps of their clients.