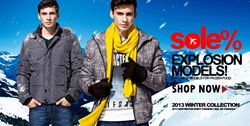 (PRWEB) January 12, 2014
Skmen.com is a reliable online supplier of cell phone accessories. It is famous in the international market for its practical items at the lowest possible prices. Recently, the company has unveiled its new collection of iPhone 5 hard case covers for 2014. From today on, all these new products are available at discounted prices, up to 30% off.
The CEO of the company says, "We are excited to announce our covers for iPhone 5. You know, iPhone 5 is becoming more and more popular in the world. Thus, we create the new covers for those who want to protect their high end cell phones. I think they can sell well in the market. Before starting to make these new items, we did a lot. We talked to some of our clients about what they want."
"The special offer is specially launched to show our appreciation to clients at the beginning of the new year. It is time for worldwide cell phone users to buy cheap covers online. It is wise to have a look at our products before making any decision," he adds.
What's more, Skmen.com has won a great reputation for high quality affordable products. All its items are made from durable materials and manufactured with care by its skilled workers.
About Skmen.com
Skmen.com, a China-based company founded in 2009, is one of the leading suppliers of men's and women's high quality clothes. Also, it offers pretty cell phone accessories. The company has more than 5000 customers from every part of the world, helping the people develop self-esteem, confidence and love of learning.
For more details, readers can visit http://www.skmen.com/product-iphone-5-accessories-010001.aspx.