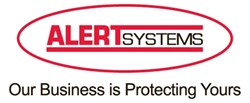 the system will record footage of the incident, allowing police to gather evidence, furthering their investigations and bringing them to a successful conclusion
(PRWEB UK) 13 January 2014
According to an article in the Derby Telegraph published on the 6th of January, 2014, Police have issued a CCTV image of a man being sought in relation to an alleged alcohol theft in Ilkeston, after bottles of spirits were taken from Bellinis in Heanor Road.
The alleged theft took place on New Year's day at 5:20pm. A man walked to the back of the store and is said to have put four bottles of spirit under his clothes before leaving without attempting to pay. It is believed that he escaped on a push bike. Footage from CCTV security systems captured a man that police are seeking in relation to the crime.
As suppliers of CCTV to all different kinds of business, AlertSystems understand the importance of a CCTV security system to monitor crime and incidents that occur on premises.
A representative from leading British CCTV security system specialists, AlertSystems, responded to the news by saying 'It is important to be able to monitor the behaviour of customers and staff as well as provide identifying information to police if a crime occurs on your property.
'For businesses, the installation of a high quality CCTV security system is a vital measure in both crime prevention and identifying any criminal activity In the case that theft might unfortunately occur, the system will record footage of the incident, allowing police to gather evidence, furthering their investigations and bringing them to a successful conclusion.'
AlertSystems manage and maintain over 5000 security installations throughout the UK and are specialists in providing business security solutions. Offering professional service and a complete range of security services such as monitored alarm systems, Automatic Number Plate Recognition and Avigilon CCTV security systems. AlertSystems offers effective and reliable solutions to security problems.