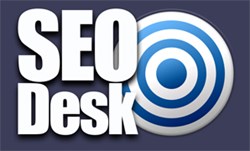 (PRWEB UK) 23 January 2014
GO Service Centres, the leading vehicle service, repair and maintenance centre in Surrey, Middlesex and London is pleased to announce that they are offering standalone MOTs starting at £40. The company is committed to offering a wide range of motoring services for as affordable a price as possible in 2014 and this service is one of the main discount packages available to customers in the year ahead. In 2014, GO Service Centres promise to provide a main dealer style service at a price that is over 40% cheaper than main service dealers.
The independently run firm understands the cost of driving and maintaining a car is a difficult matter for many people. Owning a car is a crucial part of everyday life for many people but it can be a large drain on people's resources and finances. In order to get the best from a car, it is essential to ensure it is serviced regularly and well maintained, but traditionally, this involves a lot of expenditure. This is why the firm is committed to providing an affordable range of services, including their low cost MOT options for 2014. Anyone that is looking to find the most affordable garage Walton has to offer should look no further than GO Service Centres.
While GO Service Centres offer an affordable service, they also aim to offer a value for money service. This is achieved through employing fully qualified technicians who have a high level of experience in working on a variety of cars. The garages are also equipped with the latest in diagnostic and repair equipment so clients can rest assured that their vehicles receives the attention it deserves GO Service Centres doesn't believe that you need to pay a lot of money to get the best possible service, and this high level of customer service can be found in all of their garages.
The company has developed a reputation for being the most cost effective garage Epsom has to offer. This reputation has been developed through providing reliability and assurance. The technicians are always happy to talk clients through the process and GO Service Centres will only use original equipment when they make replacements. This should provide a high degree of confidence in the quality of repair work that is being carried out on site. The firm also understands that having a car worked on can be a stressful time. This is why all of the GO Service Centres have clean and comfortable waiting areas with free Wi-Fi, TV and a range of beverages to enjoy while work is being carried out.
About GO Service Centres:
GO Service Centres was established to provide the high quality provided by a main dealer but at a more affordable price. The firm is committed to making driving affordable to a wide range of clients, and the firm employs highly skilled technicians. All of the GO Service Centres are equipped with state of the art equipment, ensuring all vehicles receive the best possible treatment.