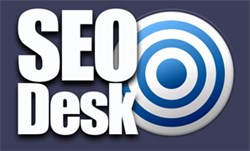 (PRWEB UK) 24 January 2014
Filey Properties, a leading estate agent in the North of London, is pleased to announce a specialist first time buyer service they are offering to clients in 2014. While there are signs of improvement in the property market, especially in the North of London, it is still a difficult time to get on to the property ladder. With this in mind, the firm is committed to providing specialist and focused assistance to clients looking to buy a property for the first time. Throughout 2014, the firm will be providing a range of events and services that are tailored towards the needs and requirements of people looking to enter the property market for the first time.
The first point of interaction with Filey Properties comes with a one to one meeting with one of the firm's trained advisors. This is where the firm takes the time to get to know the needs, requirements and background of the client. No two home buyers are the same and every individual, couple or family has their own requirements. This is where the firm is keen to provide a specialist service in the year ahead that provides a bespoke solution to the needs of all of their clients.
The firm believes in offering attention to detail to every client and it is this approach that has seen them become regarded as one of the finest estate agents Stoke Newington has to offer. The firm provides a wide range of services, including offering assistance in buying or selling properties while they can also offer assistance and guidance in the rental market. The firm also provides property management service so matter what stage a client is at with respect to the property market, Filey Properties can help.
While the firm is committed to helping as many first time buyers as possible in 2014, the company acknowledges that buying is not the best solution for every client. The firm can provide assistance when it comes to the letting market, and when it comes to finding a home or even obtaining the best rent Stoke Newington has to offer, Filey Properties is the ideal local estate agent firm. No matter the estate agent issue a client has, working with an experienced local estate agent will provide the level of service and support required to make progress.
About File Properties:
Filey Properties offer an extensive range of estate agent services in Stoke Newington and across the North of London. Whether a client is looking to buy, sell, rent or let out their property, they will find that Filey Properties is the firm with their finger on the local pulse. The company has a wide range of properties and potential buyers or tenants on their books, and they actively promote themselves and the needs of their clients across the local area.