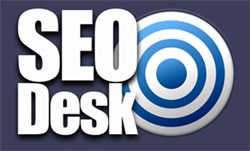 (PRWEB UK) 13 January 2014
GSM Driving Academy, a driving school in the East of London, is pleased to announce that they are offering discount driving lessons at the start of 2014. The company is allowing customers to book their first driving lesson with the firm for the low price of £9.99, and there is a 10 lessons package available for the discounted price of £160. GSM Driving Academy is committed to helping as many new drivers learn how to drive in 2014 and these price cuts will provide an opportunity for an increased number of drivers in the East of London.
The GSM Driving Academy is one of the most respected driving schools East London has to offer. The academy was established back in 1977, and the firm has a reputation for offering a professional and friendly service. All of the driving instructors employed by the school are highly experienced and have a strong track record in delivering a bespoke lesson plan to every pupil. One of the reasons why the GSM Driving Academy is regarded as one of the best driving schools in the East end of London is down to the individual training package they provide to clients.
The firm is also keen to offer a high level of customer service in all aspects of their driving school package. The firm can provide a door to door service and all students have the choice between learning to drive in a manual or automatic car. The school suggests that taking lessons in a manual car will have longer term benefits for the student but no matter how a student wishes to learn, the school is willing to facilitate.
It is possible to book an appointment with a male or female driving instructor. The company is able to provide a high level of flexibility when it comes to their instructors as they have the widest range of driving instructors East London has to offer. The firm also believes in offering a full hour's driving lessons, so all students will receive value for money with every lesson.
Learning to drive can be as expensive as running a car, which means that many people have concerns about the level of money they have to spend to develop their skills. The GSM Driving Academy in East London is committed to offering a range of affordable driving lessons to students, which is why they have a range of discounted driving lessons available for the start of 2014.
About GSM Driving Academy:
Since 1977, the GSM Driving Academy has been regarded as one of the best driving schools in the East end of London. The firm aims to provide a customer focused service which is friendly yet effective in developing driving skills. The firm has a strong pass rate for students, but the school aims to develop confidence and skills for all drivers they assist. The firm also provides a range of specialist and advanced driver lessons and courses.