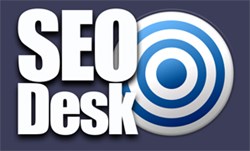 (PRWEB UK) 14 January 2014
The LED Light Store, a leading online LED provider, is pleased to announce a range of products that offer even more energy efficient solutions for commercial and domestic clients. The importance of energy efficient lighting solutions cannot be overstated, and the LED Light Store has released a number of strips, panels, bars and pads that will provide a more energy efficient lighting solution for their clients.
While the company is offering a green solution in 2014, their new range of LED strip lights comes in a wide selection of colours. Whether a client is looking to create a certain mood at home or a business is looking to utilise their corporate branding to its full extent, LED strip lighting solutions provide the best solution. The new products have all been created and tested for low power consumption, providing an affordable and energy efficient solution in the short and long term for customers. The new LED products offered by the firm have been proven to offer an energy saving in excess of 50%.
While LED strip lights are a popular choice for individuals and businesses, there are many other LED products that may suit a client's needs. This is where the range of LED panel products offered by the LED Light Store will help to provide an efficient and effective lighting solution for every client. The new range of panel products on offer for 2014 includes the firm's most effective alternative to traditional fluorescent lighting yet. These new panels utilise the most efficient ultra-bright LEDs available on the market, offering greater illumination while providing a reduction in the amount of energy consumed. There is no need to suffer a decrease in the quality of service or output to be more energy efficient, and this is at the heart of what the LED Light Store is offering in the year ahead. Like the strip light solutions, the new LED panel products are available in a wide variety of colours and can be chosen from a range of outputs.
The LED Light Store has been at the forefront of LED products and technology for the past decade. This has enabled the firm to develop an understanding for what clients are looking for and what can be provided by the emerging LED technology. Anyone looking for more energy efficient solutions in 2014 will be impressed by what the LED Light Store has to offer.
About The LED Light Store:
The LED Light Store is a LED lighting specialist with more than 10 years' worth of experience in the industry. The firm offers a wide range of innovative and high quality products that are suitable for a wide range of clients. The firm can provide LED lighting solutions for commercial and domestic clients, all of which provide an effective, affordable and energy efficient lighting solution. The company continues to provide products that are deemed to be at the cutting edge of LED lighting solutions.