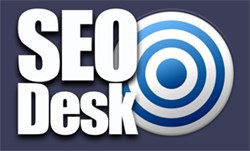 (PRWEB UK) 25 January 2014
Crescent Industrial is pleased to announce that they have a new range of industrial sweepers in stock for 2014. The company, which has been providing industrial cleaning equipment since the mid-1990s, looks to stay in touch with the latest products, and they believe that the 2014 range provides the best level of cleaning service and support. With brands like Cleanline, TwoTech and HiFive all releasing updated models for the New Year; there is no excuse for a business looking to remain clean and efficient in the year ahead.
There are many immense benefits to be gained from using industrial cleaning equipment, making them a vital purchase for many firms. There is a need for businesses to obtain efficiency in everything that they do these days, and many organisations find that standard cleaning equipment does not help them to clean quickly or efficiently. The range of ride on sweeper products available from Crescent Industrial means that the biggest businesses can clean their properly as effectively as any small firm or household.
Crescent Industrial is also keen to state that they will be offering the same level of maintenance support in 2014 as they have done in recent times. Whether the company has made a sale or hired cleaning equipment out to a company, they remain in contact and are always on hand to offer support, guidance and maintenance work. This provides a higher level of confidence to all organisations, making Crescent Industrial the natural choice when it comes to choosing a cleaning equipment supplier.
Making a positive first impression is always crucial for a business, and this is why there is a need for flexibility when it comes to cleaning businesses premises. A vacuum sweeper may not be the most effective piece of equipment for cleaning large spaces, but for reacting quickly to a localised spillage or mess, this is exactly the sort of cleaning equipment that a firm needs to have. In 2014, Crescent Industrial is pleased to be able to offer vacuum sweepers for all budgets and for all businesses sizes. Clean and tidy working premises can boost productivity, raise staff morale and create a positive impression for any guests or clients. This is why it is crucial for businesses to take the cleaning process seriously. In 2014, Crescent Industrial is keen to provide the support that every business needs to ensure that they are meeting their hygiene and cleaning goals.
About Crescent Industrial:
Although formed in 1975, Crescent Industrial has been known for selling and hiring out industrial cleaning equipment since the mid-1990s. In the past two decades, the firm has developed a considerable reputation for offering high quality equipment and a strong level of customer service. The firm also offers a comprehensive range of maintenance services, ensuring all customers get peace of mind with regards their cleaning equipment.