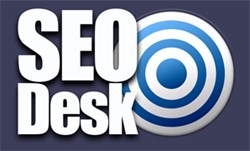 (PRWEB UK) 17 January 2014
Pallet Truck Services is pleased to announce that they will be expanding their forklift hire services in 2014. The company, which has developed a sterling reputation for forklift hire and repair services in Surrey, will be branching out into new areas, helping more businesses to obtain the forklift support and assistance. The firm has more than 30 years' worth of experience in the forklift industry and has managed to expand their business due to continuing success in recent years.
While the firm is regarded as providing the most cost effective forklift hire Sussex has to offer, it is the overall service that the firm provides which keeps customers coming back time and time again. Pallet Truck Services believe that their business can be broken down into four main components. This means that the firm focuses on hiring out forklift trucks, repairing forklift trucks, servicing forklift trucks and providing replacement and spare parts for forklift trucks. These four elements are crucial in providing a reliable and effective forklift truck service to clients, and the company is pleased to be able to offer this service to a wider market in 2014.
The company is aiming to offer the best value forklift hire Surrey has to offer. They aim to achieve this by offering their services at an affordable and effective price. With more than thirty years' worth of experience in the industry, the firm believes that they have developed an understanding of what clients are looking for from a forklift truck hire company. This means that Pallet Truck Services can provide clients with the service they require without compromising on quality. As part of their expansion into new areas in Sussex and Surrey, the firm will be offering new clients the chance to view their forklift products and to get to know the staff and company.
While there is no one element that makes Pallet Truck Services the number one forklift hire firm in Sussex, the company aims to offer guidance to every client. The team are fully trained and highly experienced in the use of forklifts, and can help companies to find the best forklift equipment for their needs and budget. In 2014, Pallet Truck Services looks forward to helping many businesses to achieve success and provide a more efficient service.
About Pallet Truck Services:
The firm was established in 1983 and can call upon the forklift experience of Robbie Reather, who has been working in the forklift industry since the 1970s. This experience enables the firm to offer guidance and information to all clients. While this knowledge helps to provide customers with everything that they need to know, the firm has stayed in touch with the latest developments in the forklift industry. This means the firm is able to provide the very latest in forklift equipment while offering repair, maintenance and replacement part services to companies in Sussex and Surrey.