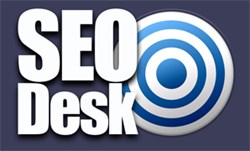 (PRWEB UK) 19 January 2014
Ross Cycles, a leading independent bike shop in Croydon, is pleased to announce that they have entered into a partnership with SEODesk. This new relationship will see SEODesk take control of the bike shop's online communication and promotional activities. This will enable Ross Cycles to focus on their core strength of providing cycling information, services and products to clients while SEODesk promotes the company online.
The firm was established in 2005 and has become recognised as the best bike shop Croydon has to offer. A major reason for their popularity and success comes down to the fact that the team members believe that cycling should be for everyone. Some bike shops have an elitist attitude towards cycling and only provide products and services for experienced cyclists or bikers who have a high level of performance. Ross Cycles is extremely proud to offer a different approach to cycling. The team members can all remember when they started cycling, and they know how vital it is to receive the best information and guidance. This is why the shop is committed to offering cycling advice for cyclists of all ages and experience levels.
In addition to selling bikes and accessories, the Croydon shop has developed a reputation for its repairs and for being a place where cyclists can congregate with other cyclists. At weekends, the shop has become a place for cyclists to hang out and find out the latest information about products and accessories. The shop has also developed a reputation for offering the most efficient and best value bike repairs Croydon has to offer. While Ross Cycles is known as a leading bike shop within the cycling community, the firm knows that there are many other cyclists in the local area and around the country, who will not be aware of their services. As well as serving cyclists in Surrey, Ross Cycles sell bikes and accessories online, and the firm is keen to reach out to cyclists across the United Kingdom.
This is why the firm is so pleased to announce a partnership with SEODesk. The search engine optimisation specialists have a formidable reputation in placing businesses onto the first page of Google for relevant keyword search terms. This partnership will see SEODesk taking control of online promotion to increase awareness of the firm while Ross Cycles can focus on providing a strong level of support to their online and physical store customers.
About Ross Cycles:
Ross Cycles was established in 2005 with the intention of providing cycling support for all levels of cyclists. The company doesn't believe that cycling should be an elitist activity; they believe it should be for everyone. The firm has developed a strong reputation in Surrey for their exceptional value and reliable bikes, accessories and repair services. Ross Cycles also have an online store where they sell bikes and accessories, which means cyclists around the country can benefit from their expertise and product range.