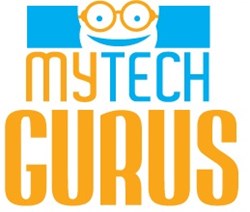 Greenwich, CT (PRWEB) January 07, 2014
My Tech Gurus today announced a strategic partnership with LockBoxPro to help it's over 200,000 customers gain access to easy anywhere, anytime online data backup. My Tech Gurus will be offering LockBoxPro for consumers through its world-class sales organization so customers can provide their entire family with a secure enterprise file sharing and collaboration solution along with their new My Tech Gurus products and services.
My Tech Gurus and LockBoxPro are enabling customers with the ability to access their data anywhere they travel and on any device. My Tech Gurus now offers LockBoxPro as a bundled product solution with their standard service. My Tech Gurus and LockBoxPro share values of simplicity, security, manageability and helping consumers be more productive. These will remain core values of the future solutions developed as part of the companies' partnership.
LockBoxPro and My Tech Gurus are working closely together to better shape and define the future of cloud-based data management. In the coming months, LockBoxPro and My Tech Gurus will announce exciting developments across My Tech Gurus' business and commercial client platforms.