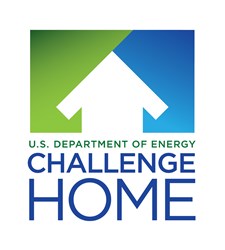 Stevensville, Maryland & Frederick, Maryland (PRWEB) January 09, 2014
Nexus EnergyHomes, a leading high-performance home builder headquartered in Stevensville, Maryland, is the winner of the U.S. Department of Energy (DOE's) Challenge Home 2013 Housing Innovation Award for the Production builder category.
The Housing Innovation Awards celebrate an elite group of builders who are paving the way for the rest of the U.S. housing industry by providing zero energy-ready homes. These high-performance homes are so energy efficient they can offset most or all annual energy consumption with renewable energy systems. This is significant, because they are better for our nation, our communities, and individual homeowners by creating jobs, increasing energy security, reducing air pollution, and lowering the cost of home ownership. The 2013 Housing Innovation Awards for DOE Challenge Home recognize builders in four categories: affordable, custom, production and systems.
"Housing Innovation Award winners are leading a major housing industry transformation to zero energy ready homes. This level of performance is the home of the future because it improves the way Americans live by substantially reducing or eliminating utility bills, ensuring engineered comfort way beyond traditional homes, protecting health with a comprehensive package of indoor air quality measures, and helping maximize the largest investment of a lifetime," said Sam Rashkin, DOE Building Technologies Office Chief Architect.
Paul Zanecki, founder, started Nexus EnergyHomes with the goal of revolutionizing the building industry by constructing zero net energy homes at affordable prices. "American homeowners understand today, more than ever, that owning a home does not have the inherent value that it once did. Today's new homes have to work much harder to offer long-term value that goes beyond the conventional home of the past 50 years. They demand a home that offers more. More of the latest energy efficient features, more health and comfort features, more high-tech features that reflect today's information age, and just as important, but also most challenging for the builder -- a home that is affordable."
The company certified their first home to the Challenge Home program in the North Pointe development in Frederick, MD, which now includes 24 duplex units, 19 townhomes, and 7 single-family homes, all of which are Green Building Standard Emerald-level certified. Each home in the community comes with a standard package that integrates a number of energy efficient building practices and features, such as structural insulated panels (SIPs), geothermal heat pumps, solar PV, a proprietary energy management system, as well as various ENERGY STAR appliances. Nexus has also recently introduced smog-eating and NEXUS CleanAir® technology to their product offerings, and has partnered with The Dow Chemical Company to offer the revolutionary DOW POWERHOUSE™ Solar Shingle.
The model home in the North Pointe development has been transformed into a showcase for the high-performance and energy efficient features included in each of the homes in the community. Potential homebuyers can learn about how the home works as a system and about the various features included in the zero energy homes. The company is so confident in their product that they offer a 10-year warranty on all of their homes. Amber Wood, former director of R&D and innovation at Nexus, says, "Home buyers do want to talk about money, but that seems to be a later conversation. Our buyers ask a lot of questions about health and comfort. Allergies are an issue. We've had homeowners anecdotally say they've thrown away their allergy meds after moving into one of our homes."
Nexus adds the Housing Innovation Award to numerous other accolades including the EnergyValue Housing Award "2012 Builder of the Year and "2012 Gold New Homes Award", and was also named Smart CEO's "Fastest Growing Technology Implementer". The builder has also been recognized by Maryland Governor Martin O'Malley during his State of the State address last January, citing Nexus as the "epitome of innovation and entrepreneurship."
ABOUT NEXUS ENERGYHOMES
Nexus EnergyHomes has built the most Emerald certified homes in the country making them the national leader in high-performance home building. Every Nexus Net-Zero capable building is designed and built to achieve the rigorous requirements of the ICC 700 National Green Building Standard (NGBS) and be certified by the NAHB Research Center at the highest certification levels available in the NGBS.
To learn more about Nexus EnergyHomes GeoSolar Communities™, portfolio and custom homes, call 410.604.2870 or visit http://www.nexusenergyhomes.com.
ABOUT U.S. DOE BUILDERS CHALLENGE PROGRAM
Since 2008, the U.S. Department of Energy's (DOE) Builders Challenge program has recognized hundreds of leading builders for their achievements in energy efficiency—resulting in millions of dollars in energy savings. The DOE Challenge Home — an ambitious successor to the Builders Challenge program — represents a whole new level of home performance, with rigorous requirements that ensure outstanding levels of energy savings, comfort, health, and durability on the path to zero energy ready homes.
To learn more about DOE's Housing Innovation Awards Program, visit http://www1.eere.energy.gov/buildings/residential/housing_innovation_awards.html. To learn more about DOE's HPwES Program and how to participate, visit buildings.energy.gov/challenge.