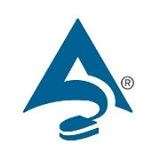 "Educational technology is both an exciting and challenging market. AcademicMerit has built an impressive platform for literacy and professional development." Dan Powdermaker
Portland, ME (PRWEB) January 08, 2014
Portland-based AcademicMerit, developer of award-winning educational solutions for schools, has appointed Dan Powdermaker as Chief Executive Officer. Ogden Morse, the company's founder, moves to the new position of Chief Product Officer.
Fully aligned with the new Common Core State Standards, AcademicMerit's three integrated, cloud-based tools strengthen students' reading, writing and critical-thinking skills. The data emerging from its assessments drive targeted professional development for teachers and differentiated instruction for students in grades 6-12.
"With FineTune, Assessments21, and Literary Companion, our talented product-development team has laid a solid foundation for growth," said Morse. "Now, it's about going to market in earnest. Given his impressive track record as a customer-focused leader, I couldn't be more pleased to have Dan leading that effort."
Powdermaker has more than 20 years of experience creating substantial value in early-stage technology companies by building and leading sales, marketing and business development in organizations that have consistently met the needs of customers. A founding executive at iBasis, an early Internet-based telecom company, he grew the company to industry leadership with revenues of more than $1 billion. He holds an MBA from the University of Chicago and is a graduate of Harvard Business School's Advanced Management Program.
About his new role, Powdermaker remarked, "Educational technology is both an exciting and challenging market. AcademicMerit has built an impressive platform for literacy and professional development. Its products are fully aligned with the new Common Core State Standards, which are driving demand. With enthusiastic early-adoption schools in Maine, Massachusetts, New Jersey, and California, the potential for growth is significant. I'm excited to be joining the team."
"The keys to success for any early-stage company, especially in educational technology," says Linda Roberts, Director of the Office of Educational Technology in the Clinton Administration and a member of the AcademicMerit's board of directors, "is not just the development of quality products that meet the needs of the market, but also to have an effective Go-to-Market strategy and the team to execute upon this strategy. With Dan's arrival, AcademicMerit now has all of those elements in place."
# # #
About AcademicMerit, LLC
AcademicMerit is a developer of an award-winning suite of integrated professional-development, assessment, instruction, and learning solutions designed to help schools implement the Common Core State Standards in Reading, Writing, and Language for grades 6-12 by combining actionable data with high-quality academic content to facilitate differentiated instruction and personalized learning.