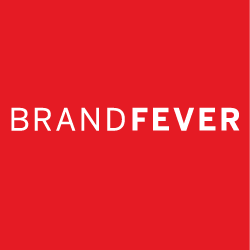 (PRWEB) January 07, 2014
On Branding, an emerging digital documentary series produced by Atlanta-based marketing agency Brand Fever, has just launched its 2014 season with a conversation on cause marketing with Beespace.
Beespace is a nonprofit incubator located in the Silicon Alley neighborhood of New York City's rising technology hub. The co-working space provides two years of residency, mentorship, and a full suite of in-house business and design resources by the world's top advisors at charity: water, Warby Parker, and the United Nations.
The space was founded in 2013 by Marissa Sackler, daughter of Mortimer Sackler, legendary pharmaceutical co-owner of Purdue Pharma. Sackler's namesake lives on through donorship to the Sackler Gallery in Washington, D.C., the Guggenheim Museum, the Metropolitan Museum of Art, Columbia University, Oxford University, the Louvre, and other organizations in education and the fine arts. Marissa's lifelong passion for nonprofits and deserving causes manifested from her father's lifetime legacy of giving, first serving as a founding sponsor and activist for charity: water, as well as the Board of Directors for Invisible Children, Dia Art Foundation, and the Mortimer D. Sackler Foundation.
Interim Executive Director, Simon Isaacs, is a prominent cause marketer and CEO of Gather, an agency that works to build social campaigns for good by partnering nonprofits with brands. Simon began his career at the United Nations Foundation, raising $30 million in corporate partnerships for its disaster and development efforts at just 23 years old. Today, he is known for championing campaigns alongside the Bill & Melinda Gates Foundation, Coca-Cola, Dow Chemical Company, Microsoft, Nothing But Nets, and Rock the Vote.
"Beespace is a nonprofit incubator to profit the world," Sackler said on the show.
On their exclusive On Branding debut, Marissa and Simon explained the conceptual thinking behind the space's collaborative layout and its current members, including The Malala Fund, The Adventure Project, and Practice Makes Perfect. The pair have taken on active roles, inviting friends and colleagues to play a part in the space's development, and matching them with nonprofits that are in critical need of mentorship.
"Our team is always looking for deep, impactful nonprofit programs, combining grassroots hard work with digital communications, branding, and leadership. That's why we want to help those organizations at their 'kitchen table moment,' by nurturing them in a supportive environment with a special investment in operations," said Isaacs.
The episode is set to ignite dialogue around nonprofit brand identity and inspire creative marketers to think in terms of action and mobilization when it comes to impactful brand partnerships. Brand Fever is the recent recipient of Sappi North America's "Ideas that Matter" grant competition, working in collaboration with Atlanta-based nonprofit, City of Refuge, to use $23,000 in design funds allotted for its catering division. The company's culture of goodwill is present in its work with The Shepherd Center, National Black Arts Festival, and On Branding is available to download and subscribe to from Brand Fever's website, iTunes, Stitcher, and Vimeo.
Links: http://brandfeverinc.com/onbranding + http://beespacenyc.org