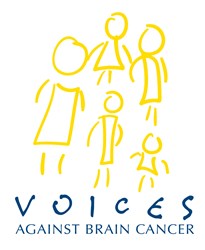 New York, NY (PRWEB) January 11, 2014
Voices Against Brain Cancer, an organization dedicated to brain cancer research and advocacy, responds to an article published by EurekaAlert.org on January 1, 2014, that discusses new findings that suggest boosting the immune system can help treat brain cancer.
According to the article published by EurekaAlert.org titled "Boosting the Immune System to Treat Brain Cancer," researchers at the University of Calgary's Hotchkiss Brain Institute (HI) have identified a mechanism that could eventually lead to more effective treatments for those who are suffering from brain cancer.
In the study, a team of researchers looked at samples from human brain tumors and discovered that the specialized immune cells in these tumors were "compromised." Using this information, the researchers identified a drug that had the ability to re-activate those compromised immune cells and reduce the growth of brain tumors.
Research associate Susobhan Sarkar, PhD, says this discovery will eventually lead to clinical trials and may one day become the standard care for brain cancer patients.
Michael Klipper, Chairman of Voices Against Brain Cancer, an organization dedicated to brain cancer research and advocacy, says he is elated by this discovery. "It is so comforting to know that there are researchers around the globe working 24/7 to find a cure for this terrible disease," he says. "Although there is no proven cure yet, these discoveries and scientific breakthroughs that are being made every single day serve as reason to hope for all of those in the brain cancer community."
VABC has a wide variety of initiatives in place for brain cancer research, awareness and support. The organization's research grants fund cutting-edge research programs that will have a monumental impact on the diagnosis and treatment of brain cancer. VABC currently funds research at several esteemed institutions such as Brookhaven National Laboratory, Cleveland Clinic, Columbia, Cornell, Duke, Harvard, Johns Hopkins, Memorial Sloan-Kettering and Yale, to name a few.
VABC's mission is to find a cure for brain cancer by advancing scientific research, increasing awareness within the medical community and supporting patients, their families and caregivers afflicted with this devastating disease.
For press inquiries, please contact: http://www.5wpr.com.