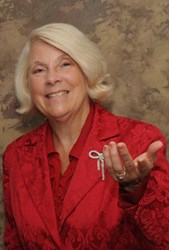 Spark your profits with the 80/20 rule.
Daytona Beach, FL (PRWEB) January 08, 2014
According to Newsmax, no member of the National Federation of Independent Businesses (NFIB) reports that health care insurance costs are going down. Rather, the premiums of an "overwhelming majority" of small firms have shot up, says Mike Durant, the Director of the NFIB.
The Post reports that thousands of small businesses in New York are being hammered by the cost of premiums under Obamacare. Forbes estimates that Obamacare "will increase, the underlying cost of individually purchased health insurance by 34 to 80 percent, on average," in Washington State.
Bigger premiums will hurt the economy as families spend less so they can pay for more expensive health care premiums. When Obamacare increases the costs of health care, their wallets will close and business profits will decrease.
However, Dr. Betsy Kruger's marketing tips explain how businesses can increase their profits. Her marketing tips are the basis of Dr. Kruger's upcoming book, "Aesop's Keys to Profitable Marketing." Her website summarizes 12 ways to profit from the 80/20 rule. According to Dr. Kruger, any business can use these marketing strategies to spark their profits.
In 2011, Business Expert Press published her first book, "Top Market Strategy: Applying the 80/20 Rule." Barry Silverstein praises her college supplement as a "profit-generating tool." Marketing professors around the world can adopt this book for their marketing classes.
In summary, Dr. Betsy Kruger provides marketing tips to entrepreneurs and small business owners. Her upcoming book, "Aesop's Keys to Profitable Marketing" coaches them to create profitable action plans for their businesses.
Dr. Kruger is a professional speaker, business coach, and published author. Her consultancy, Strategic Power has an A+ rating with the Better Business Bureau and is certified as a Women-Owned Business Enterprise. For fifteen years, Dr. Kruger led many marketing research projects for corporate clients. She taught marketing for ten years at business schools such as the Thunderbird School of Global Management.
Recently Dr. Kruger has coached thousands of entrepreneurs to start up a profitable business. Her mission is to spark profits, one business at a time. Dr. Kruger has been a guest on many syndicated radio shows and will gladly customize her message for your audience. Please contact Betsy Kruger directly for media interviews, speeches, and articles.