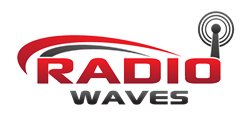 When emergencies or potential threats emerge, transmit interrupt on a 2-way radio helps ensure personnel get the message the moment they need it.
Parker, Texas (PRWEB) January 09, 2014
Radio Waves, a nationwide Motorola authorized two-way radio reseller, is reaching out to schools to inform them how equipping their faculty and staff with two-way radios would improve communication and create a safer, more secure environment. The importance of school-wide safety comes following the results of a 2013 school communications study conducted by Motorola indicated that keeping students and staff safe is the top responsibility and importance to a school.
The study found safety not only means preparing for disasters and weather events, but being able to respond and coordinate efforts instantly throughout the school or district. The mandate to improve school safety extends beyond school property to keeping students safe on school buses, field trips and more.
"Student safety is a major concern for schools throughout the nation and I am proud to offer products that keep our students and teachers safe everyday," said Kelly Madonna, President of Radio Waves. "My hope is that schools will equip themselves with the proper tools and not chance the security of their community based on budget limitations they may face."
Understanding that cost constraints are the number-one reason schools are unable to fund communication decisions, Radio Waves has decided to offer the complete line of Motorola business two-way radios that will fit into any institution's budget to help school's meet their important safety needs.
The CLS (clear, lightweight and simple) series provide a rugged, dependable easy-to-use solution to schools whose budgets will not permit a heavy investment in communication equipment. The CLS radios are the most popular light duty business UHF radio used in schools nationwide today. The CLS radios can be used with or without an earpiece or microphone.
For schools with a larger campus where more coverage is need, Motorola offers the RM Series two-way radios. These radios provide coverage up to 250,000 sq. feet and 20 floors. These highly durable radios help you communicate instantly. With crisp, clear audio throughout the organization, these radios won't quit in high noise, harsh conditions, or high use.
If text messaging in addition to voice communication is important to an organization, Motorola offers the DTR Series line. This digital line of radios offer extensive security features such as one-to-one private and one-to-many group calling with built-in frequency hopping spread-spectrum (FHHS) for true privacy. The DTR line also boasts an extended 19-hour battery life, caller ID, and the ability to store both contacts and pre-set text messages.
All of the radios mentioned can be found on the Radio Waves website: http://www.twowayradiowaves.com.
About Radio Waves
Headquartered in Parker, Texas, Radio Waves serves customers throughout the U.S. We focus on stellar customer service to best fit a customer's communications needs and are able to provide ongoing superior technical support. As an authorized Motorola business two-way radio reseller, we are able to provide Motorola's industry-defining products.
MOTOROLA, MOTO, MOTOROLA SOLUTIONS and the Stylized M Logo are trademarks or registered trademarks of Motorola Trademark Holdings, LLC and are used under license.
All other trademarks are the property of their respective owners. ©2013 Motorola Solutions, Inc. All rights reserved.