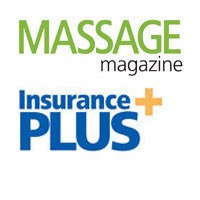 Ponte Vedra Beach, FL. (PRWEB) January 08, 2014
Massage Magazine Insurance Plus (MMIP) has announced the launch of its new massage student insurance program, which offers $1 million of professional liability coverage for the unprecedented price of $10. This policy provides up to 12 months of claims-made coverage solely to students pursuing careers in the complementary and alternative medicine industry.
MMIP is a sister company of Massage Magazine, a publication with more than 25 years in the massage industry. Its new student program offers a single rate for more than 350 disciplines, including massage therapy, reflexology, cosmetology, yoga, Pilates, reiki and more.
Students must enroll before graduation to be eligible for the program. Coverage will be provided for up to 12 months from the effective date of the policy, but not more than six months after the student graduates or leaves school.
"We've observed both decreasing graduation rates and an increasing need for financial aid, which we interpret as students needing assistance in the transition from student to professional," says Kevin McCarthy, MMIP's managing director. "We've addressed that with this program which provides massage students with comprehensive coverage at a highly affordable rate."
According to the most recent industry report conducted by the American Massage Therapy Association (AMTA), 37 students graduated per massage school in 2012 compared to 48.5 graduates in 2011. The report also stated 75 percent of massage schools offered financial aid to students in 2012, a 4 percent increase from the year before.
For the low cost of $10, MMIP's student policyholders will receive professional and general liability insurance, $1 million per claim, $3 million total; product liability insurance, $1 million per claim, $2 million total; and $100,000 rental damage coverage.
Enroll online at http://www.massagemagins.com/stu10 or call 904-567-1536 to learn more about MMIP's affordable student insurance program. Students will receive instant coverage and proof of insurance upon completion of a brief online application.