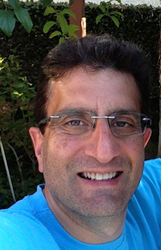 There is no doubt that dentists are increasingly being consulted by patients who require dental care.
(PRWEB) January 09, 2014
Dr Tariq Drabu the leading dentist is renowned for his long standing dedication and commitment to high quality, professional dental care in the UK. He owns the popular Langley Dental Practice in Middleton, Manchester. In addition he is a highly qualified dental specialist, respected for his work as the Clinical Lead Dentist for the Oral Surgery Clinical Assessment and Treatment Services for NHS Heywood Middleton and Rochdale. As a reputable dentist treating NHS patients, he understands the pressures dentists are under as a result of the current coalition Governments' crippling centralised targets.
Dr Tariq Drabu was speaking recently in reference to an article recently published in The Daily Telegraph. The article can be seen on the well-known British newspaper's website, and can be read here. The article reports that more than 100 family dentists from all over England have signed a letter to the Daily Telegraph. The letter accuses Government Ministers of hiding the truth about the reality of state-funded dental treatment in England.
Dr Tariq Drabu said, "There is no doubt that dentists are increasingly being consulted by patients who require dental care. The problem is the way NHS dental treatment is managed and funded. The current funding system is simply target driven and does not reward quality or prevention. Failure to reach these targets for treatment results in practices and dentists sustaining financial penalties. Excellent dentists, who are highly qualified and hard-working, are just not able to dedicate the time and resources to their patients under these stringent targets and tight financial conditions."
Dr Tariq Drabu continued, "This article indicates that dentists are joining forces to warn Ministers of the problems, but I believe even more needs to be done. The Government must be made to understand the harm this is doing to the nation's oral health, and to the dental profession in this country. The dental professionals who signed the letter say they are consistently limited, and their work is compromised by these targets. It is very difficult for dentists to continue delivering the high standards of NHS dental care that people deserve, and are entitled to. I wholeheartedly agree with this group of dentists. It is time the Government paid attention to what the dental profession has to say on this matter. "
Dr Tariq Drabu also pointed out, "Statistics clearly indicate that tooth decay is one of the most common dental health problems in patients of all ages, and a staggering number of adults suffer from severe gum problems and gum disease. This is a huge problem for the nation's health and steps need to be taken urgently to address it."
The signatories of the letter to the Daily Telegraph reported that they were witnessing widespread manipulation of Government figures and statistics which did not reveal the real truth about the population's dental health.
Dr Tariq Drabu closed by saying, "I will be following this story to see how it develops. My hope is that the Government Ministers respond positively to the letter by taking the appropriate action to address this serious situation. There is no point with minsters and civil servants responding to these genuine concerns with comments about increased access for patients. The question has to be asked as to what sort of a service they are accessing. As professional dental practitioners serving NHS patients, we must be granted the required resources and time, with realistic targets, in order to properly treat all the patients who need dental care and provide them with a quality driven and not target driven service."
About Dr Tariq Drabu
Dr Tariq Drabu is a highly experienced and well known Manchester dentist and GDC registrant. He is accredited as a Specialist in Oral Surgery by the General Dental Council. Dr Tariq Drabu practices at his Langley Dental Practice in Manchester. Dr Drabu is a leading name in dentistry, with more than 25 years' experience in both general practice and hospital dentistry. Dr Tariq Drabu is also the Clinical Lead Dentist for the Oral Surgery Clinical Assessment and Treatment Services at NHS Heywood, Middleton and Rochdale. He is a specialist staff member at The UCLan Dental Clinic in Preston.