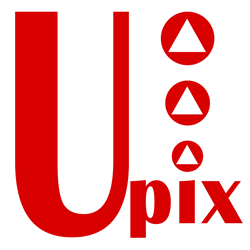 UppyPix...Share Life As It Happens!
Atlanta,GA (PRWEB) January 09, 2014
UppyPix was created to easily let anyone publish and share photos during any live event or experience and "stream" personal images in real time to an online gallery. With the UppyPix mobile apps for iPhone and Android, snap and view photos of sporting events, parties, hangouts, Craigslist, eBay, feeding a cat, or just about anything as it is happening. "Photos taken by the UppyPix apps are automatically published to your photo feed and available instantly on UppyPix.com or to share anywhere."
"The images posted are your own. Show them off in a single photo feed published automatically as you snap photos and capture the whole experience; the app allows you to focus on capturing the best images as the world watches."
"Your images on social networks can span multiple posts and get lost in a cluttered feed of updates. With UppyPix, get the viewers you want and send them to your photo feed so that they can enjoy effortlessly. For an epic experience, invite others to post photos to a single feed and watch as the live action unfolds through the eyes of the crowd."
"For UppyPix mobile users, just snap a photo and post. You now have an instant photo feed to share with the world. Other people can view your feed feed by visiting UppyPix.come and enter the username of the person they want to view. You can also post a link on Facebook and Twitter so people can go to your photo feed instantly and watch your photos live. Viewers do not have to register to view the photos."
"The possibilities are endless with UppyPix. Create unlimited photo feeds for a birthday, wedding, school activities, or just sitting around the house (with the cats)."
"UppyPix is a safe and secure photo feed website. UppyPix does not collect your name. UppyPix does not sell your photos. Your username is not associated with anyone. All photos are deleted off our servers every five days. You can always save your photos from our website to your computer or mobile apps within the five day period."