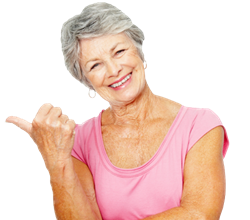 Annuities are offered by insurance companies, and not all annuities are created equal. Many advisors will tell you that the annuity they're offering will provide income for the rest of your life, but that's not the entire story
Cherry Hill, PA (PRWEB) January 09, 2014
Experts agree that an annual review of a family's retirement financial strategies is the best way to assure there will be no surprises when retirement time arrives. Safemoney.com's updated online retirement planning toolkit offers new resources to help investors make better decisions.
"Planning for retirement is important, especially for people in the Baby Boom generation who are getting closer to the time when they'll need to access retirement income," said Brent Meyer, founder and president of Safe Money Resource. "I founded safemoney.com in 2012 to offer a free resource for people looking for advice and information on how to make sure they'll be able to enjoy their retirement without worrying about running out of money."
There are several reasons it's a good idea to make – and keep – a New Year's Resolution to review retirement investment strategies at least once a year. Among those are setting clear goals, reviewing the family budget and savings strategies, and educating oneself financially.
"There is a dizzying array of financial products available," Meyer explained. "It's often difficult to determine which retirement investment decisions will truly pay off over the long haul. That's why it's important to find a financial advisor you can trust to lead you in the right direction and not just sell you products that earn them the highest commission."
While financial advisors sell a number of products aimed at providing retirement income, very few actually provide guaranteed income that families can count on regardless of fluctuations in the stock markets and interest rates. That's where a good financial advisor can make the difference between a comfortable retirement and barely getting by.
"By the year 2030, nearly one-fifth of the U.S. population will be retired," Meyer stated. "The goal of Safe Money Resource is to help people take control of their finances through education and empowerment."
Currently, five different types of annuity products are available in the United States, and deciding which one is the best can be difficult for investors.
"Annuities are offered by insurance companies, and not all annuities are created equal. Many advisors will tell you that the annuity they're offering will provide income for the rest of your life, but there are actually only a few financial products that can promise guaranteed income you can't outlive," Meyer said. "It's hard to tell whether your advisor is pushing an annuity product because they'll earn a bonus or if it's actually because it's the best investment for your future. That's where safemoney.com comes in. Our network of advisors must meet the highest ethical standards in the industry, and adhere to strict product certification guidelines before ever recommending a specific product."
Meyer recommends that investors take the time to acquaint themselves with the investment products on the market at least once each year.
"At the beginning of a new year, people are looking forward and that's a great time to schedule an annual financial review," said Meyer. "It's the perfect time to make changes that will better serve your future needs."
Investors can download a free e-book on annuities, called The Annuity Guide To Better Decisions, at safemoney.com. The online financial planning resource offers reports, e-books, articles and information on the latest retirement financial planning strategies. The articles and reports are written with the lay-person in mind, so readers without a financial background can better understand the products available and how they work together to provide guaranteed retirement income. Independently licensed "Safe Money Approved" financial experts from communities across the nation can also be found at safemoney.com.
"A great way to ring in the New Year is to make sure your retirement income is secure," Meyer said. "The resources you'll find at safemoney.com will make it easier to understand the process and find an advisor you can trust."
ABOUT SAFE MONEY RESOURCE
Safe Money Resource is a much-needed resource for the Baby-Boomer generation of retirees and is comprised of independent agents who are defined by their integrity, knowledge and ethics. Safe Money Resource operates on the belief that education is empowerment.