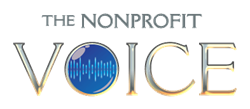 "Marketing Works is excited to be part of this journey and the innovative format on 103.9 FM," says Ron Gold, President and CEO of Marketing Works.
Islip, NY (PRWEB) January 09, 2014
On December 28th, Long Island's nonprofit agencies were given a platform to speak about issues affecting the special needs community on a brand new radio show called The Nonprofit Voice. The program's first guests were industry leaders Ray DeNatale from Independence Residences, Inc. (IRI), Robert Budd from Family Residences and Essential Enterprises (FREE), Margaret Raustiala from the Alliance of Long Island Agencies, and Fred Scaglione, Editor of the New York Nonprofit Press, who were on hand to give an overview of the industry on the new Long Island News-Talk Radio station, 103.9, which launched on Thursday, December 26th.
The Nonprofit Voice will be aired every Saturday morning on 103.9 FM — which is part of the JVC Media family — from 8 am to 9 am and feature front-runners from Long Island's dedicated nonprofit agencies including EPIC Long Island, Variety Child Learning Center (VCLS), East End Disability Associates (EEDA), the Hispanic Counseling Center and ACDS, which serves children and adults with Down syndrome, autism and other developmental disabilities. Guests will highlight the changes occurring within the nonprofit industry; they will showcase their services; and weigh in with other professionals on hot topics that are affecting their agencies.
John Carraciolo, President and CEO of JVC Media, commented, "This station will not only serve as an information source, but will be a sounding board for issues that influence Long Island life, community and business. Nonprofit entities are a big part of that equation, so we're very excited to have Marketing Works and 'The Nonprofit Voice' aboard."
Marketing Works is an established marketing and public relations firm that is led by its President and CEO Ron Gold. This is not Gold's first foray in radio. His long history in the medium includes time as General Manager at WALK FM. He was also responsible for founding B-103. Hosting The Nonprofit Voice is Flo Federman, who gained fame as the News Director and Morning Show Co-Host of the "Rick and Flo Show" on B-103 Radio.
Gold commented, "Marketing Works is excited to be part of this journey and the innovative format on 103.9 FM. Our clients are looking forward to being on the 'The Nonprofit Voice.' Thenonprofitvoice.com website will have an ongoing list of agencies that will be featured."
About Marketing Works PR
Marketing Works was established in 2002 by noted New York public relations and marketing professional, Ron Gold. With over 20 years of experience, Marketing Works has established connections to more than 1,000 United States publications, successfully relaying your company's individuality, mission and message to the mass media via attention-getting press releases and more.
As a full service public relations and marketing firm, Marketing Works provides clients with a spectrum of print and digital services. A professional in-house staff works one-on-one with companies, providing unmatched turnaround time. Staff is in tune with up-to-the-minute online news and the ever-changing face of digital and social media. Visit marketingworkspr.com and thenonprofitvoice.com for more information.
About Long Island News Radio, 103.9 FM
LI News Radio, 103.9 FM, is a 24-hour/7 days a week FREE over-the-air source for local news, traffic and weather in crystal clear digital FM. Created for Long Islanders by Long Islanders, 103.9FM is an information source and sounding board for issues that influence LI life, community and business. It features live and local news, hourly LI traffic and weather, relevant call in shows, high school sports and updates, Town Hall meetings, LI business updates, stories with an unbiased and accurate reporter base, and balanced political updates. Partners and hosts include: Hofstra Universities School of Journalism, The New York Islanders, The Long Island Ducks, The LIA, Long Island Business News, Islip MacArthur Airport, GVP Digital Media Production and the Associated Press, etc. Visit linewsradio.com for more information.