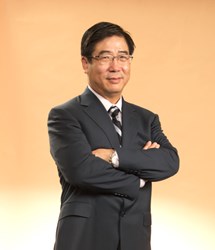 Without your medical knowledge, I don't know where I would be. You promised me that by doing the surgery to remediate the pinched nerve in my back my leg would feel 100% better – you did not lie, it does
West Orange, NJ (PRWEB) January 08, 2014
Dr. Kaixuan Liu, considered a world leader in minimally invasive endoscopic spine surgery, announced today the times and locations of Atlantic Spine Center's upcoming free January Spine Seminars, which will outline the differences between true minimally invasive spine surgery and open back surgery procedures.
What Defines Minimally Invasive Surgery
A minimally invasive surgical procedure is defined as being less invasive than a traditional open surgery that accomplishes the same result. An endoscope or large scale display panel is used for indirect observation to visualize the procedure. Rather than multiple stitches or staples, a band-aid is all that is usually required to cover the incision. Minimally invasive surgical procedures result in less infection, quicker recovery time, shorter hospital stays, and in most instances, the ability to perform the procedure in an outpatient setting.
January Schedule of Speakers:
January 9th and 28th: Dr. Kaixuan Liu, President of Atlantic Spine Center will discuss endoscopic procedure, the benefits over traditional open back surgery, and how quickly patients can recover after surgery.
January 28th: Dr. Daveed Frazier, a leading expert in spinal deformities at Atlantic Spine Center will join Dr. Liu as a keynote speaker. The doctors will be available at the end of each seminar to answer questions about conditions and treatments, explain endoscopic surgeries in detail, and review MRI's and X Rays.
In a letter praising Dr. Liu and Atlantic Spine Center staff, Marie Buckalew stated,
"Without your medical knowledge, I don't know where I would be. You promised me that by doing the surgery to remediate the pinched nerve in my back my leg would feel 100% better – you did not lie, it does!"
January Seminars will focus on the benefits of minimally invasive procedures over other open back surgery methods. How endoscopic procedures improve recovery time, do not require a stay in the hospital, and get you back to enjoying the life you had before back pain.
During each presentation the doctors encourage attendees to ask questions and take time to meet with a staff member after the presentation for as long as time permits.
Date: Thursday January 9th, 2014
Time: 18:30 (6:30pm)
Location: 1921 Oak Tree Road No 103
Edison, New Jersey, 08820
Speakers: Dr. Liu
Date: Tuesday January 28th, 2014
Time: 18:30 (6:30pm)
Location:475 Prospect Avenue,
Suite 110
West Orange, New Jersey, 07052
Speakers: Dr. Liu and Dr. Frazier
MRI reviews will begin at 6pm prior to the start of the lecture at 6:30pm. Guests are encouraged to bring their latest MRI, X-rays, CT scans, nerve diagnostic tests, or reports from previous surgeries. Reviews will continue after the presentation for as long as time permits.
Dr. Liu and his staff from the Atlantic Spine Center will ensure every person who is interested in learning more information will have a phone appointment scheduled.
Seating is limited. Because of the popularity of free Atlantic Spine Center seminars, please sign up here as soon as possible to reserve your seats.
About Dr. Liu: Kaixuan Liu, M.D., Ph.D., is a renowned endoscopic spine surgeon and President of Atlantic Spine Center in New Jersey (http://www.atlanticspinecenter.com). Dr. Liu is certified by The American Board of Pain Medicine and is a member of The International Society for Advancement of Spine Surgery, The American Society of Interventional Pain Physicians (ASIPP), The American Academy of Pain Medicine (AAPM), The International Intradiscal Therapy Society (IITS), and The American Society of Anesthesiologists (ASA).