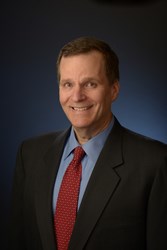 Nationwide medical malpractice reform would save little but hurt many
Baltimore, Maryland (PRWEB) January 08, 2014
The U.S. Congressional Budget Office (CBO) recently issued a report in which it analyzed the effects of nationwide medical malpractice tort reform. To its credit, the CBO acknowledged that medical malpractice laws have two objectives: deterring medical providers' negligent behavior and compensating claimants for losses they incur because of an injury caused by negligence.
MedicalMalpracticeLawyers.com takes issue with the CBO's conclusion that nationwide medical malpractice tort reforms would reduce health care spending. In a recent blog posting, MedicalMalpracticeLawyers.com noted that the CBO concluded that placing nationwide limits on malpractice torts "would cause this option to reduce total health care spending by about 0.5 percent."
However, MedicalMalpracticeLawyers.com notes, "The most relevant issue regarding any possibility of imposing nationwide medical malpractice limitations is whether a mere 0.5% savings in total health care costs justifies eviscerating the rights of the most seriously injured victims of medical malpractice to receive fair and just compensation for their losses due to medical negligence (e.g., does the $250,000 noneconomic damages caps in both California and Texas fairly and adequately compensate a 15-year-old who will be confined to a wheelchair for the remainder of his/her shortened life due solely to the carelessness of an incompetent medical provider?).
"Instead of analyzing whether to implement national medical malpractice reforms that harm victims of medical negligence, perhaps the CBO should focus on a national effort to improve patient safety and to reduce incidents of medical negligence, which would not only help to reduce health care costs in the U.S., but improve people's lives."