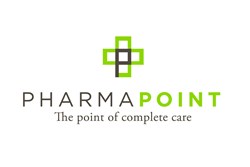 Birmingham, Alabama (PRWEB) January 08, 2014
PharmaPoint is pleased to announce that The Pharmacy @ HIMG will open in Huntington Internal Medicine Group (HIMG) today. For more than 40 years, HIMG has been providing quality care and service to the people in and around Huntington, West Virginia.
"We are extremely excited to partner with HIMG to provide pharmacy services to their patients," said Paul Albano, P.D., Senior Vice President of Pharmacy Operations for PharmaPoint. "As the landscape of healthcare continues to change rapidly, the addition of pharmacy consultation services, medication synchronization programs and medication adherence education is crucial to an organization that prides itself in offering the very best patient care available."
HIMG is a 150,000 square foot "medical mall" designed with the patient in mind. The facility has no elevators, stairwells or parking garages. All services are located on one level – including specialty clinics, physical therapy, prosthetics, OB/GYN, pediatrics and a community education center. HIMG also houses its own diagnostic laboratory, along with imaging, chemotherapy, heart & vascular, optical, hearing and endoscopy surgery centers.
"The health and well-being of our patients are the most important things to our physicians and staff," said Dr. Dev Rellan, President of HIMG. "We are dedicated to helping patients manage their health, and therefore realize the importance of having a licensed pharmacist as a member of the patient care team. It just makes sense to provide patients with pharmacy services in order to close the continuum of care – all here at one convenient location."
According to a recent study conducted by the National Community Pharmacists Association, non-adherence to medication can threaten patients' health individually as well as add an estimated $2.9 billion annually to healthcare system costs.
The Pharmacy @ HIMG is located at 5170 U.S. Route 60 East, Huntington, West Virginia, 25705.
About PharmaPoint
PharmaPoint is an innovative pharmacy management company, providing best-of-class solutions for hospitals, health systems and physician groups. PharmaPoint is focused on completing the care continuum, thereby improving patient health and satisfaction and reducing healthcare costs. Recognized as one of the most innovative, inspiring and fastest growing private companies for 2013 by Inc. Magazine, PharmaPoint is currently managing pharmacies across the United States. PharmaPoint is headquartered in Birmingham, Alabama. For more information about our company, you can visit http://www.pharmapointrx.com.
####