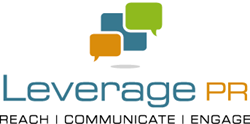 Austin, TX (PRWEB) January 07, 2014
Joy Schoffler, principal of Leverage PR, will speak at the Crowdfund Global Expo on Jan. 30 and 31st in San Diego, CA. The Crowdfund Global Expo, hosted by Coastal Shows, will bring together experts in debt and equity crowdfunding, as well as commercial real estate, in order to deliver a top-tier educational experience on this game-changing movement.
"Coastal Shows is bringing the best speakers in the industry together to provide specialized service providers, investment professionals and issuers in-depth education on how JOBS Act legislation will affect the capital markets. Having speakers like Joy Schoffler there will add a great deal to the event," says Andrea Downs, CEO and founder of Coastal Shows.
"The impact of JOBS Act regulations goes way beyond startups and crowdfunding platforms. At its core, the JOBS Act is the biggest change to security regulations in decades. It will impact legal, accounting and financial services professionals much more than the tech startups. Professionals who take the time to learn about the changing regulatory framework will have a major advantage in the New Year," says Schoffler. "For professionals looking to gain a more advanced understanding of how to succeed within this new regulatory landscape, there is simply little alternative than to attend this event. It is an honor to be included in this great speaker line-up."
Schoffler will join industry expert speakers who will lead three separate crowdfinance-focused tracks in debt, equity and real estate crowdfunding. As a former private equity firm director and leader within the crowdfunding industry, she will offer insights on how issuers can build their crowd for offerings and how professionals can benefit from this changing regulatory environment.
About Leverage PR
Leverage PR delivers first-class branding and media relations services to innovative companies within the financial, legal and technology industries. With more than 60 years' collective experience, Leverage PR's team possesses a deep understanding of the opportunities and challenges facing businesses in a post-JOBS Act era.
About Coastal Shows
Coastal Shows operates as an international, full-service media company providing top-tier, tech-related educational experiences in the form of multifunctional events and tradeshows. Coastal Shows aims to deliver an elite and informative experience that connects attendees through innovative panel formats and exclusive access to current industry professionals. Coastal Shows' team includes previous founders of the most prominent private conference, tradeshow and business publications media company in the wireless industry.