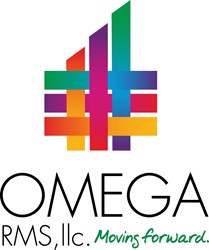 Kansas City, MO (PRWEB) January 10, 2014
Omega-RMS, a leading provider of strategic contact campaigns, loan-servicing, third-party receivables purchasing and collections solutions had a banner year in 2013, is excited to announce 30 percent growth in its topline revenue after a year full of new initiatives, personnel expansion and a renewed focus on marketing.
The decisions made from the top-down led to the creation of an innovative team focused on driving results. Omega welcomed Ashley Bradley as the managing director in May. Bradley has helped drive revenue by leading branding and sales initiatives since her arrival.
The former senior business development consultant and executive recruiter oversaw Omega's expansion of clients throughout the U.S. and has plans to continue this success in 2014. One example is the opening of a new office to support an expanded employee base. In the spring of 2014, Omega will open its new location off of Tiffany Springs Parkways in Kansas City, Missouri.
Edward Vasques, president and CEO of Omega-RMS said, "The company set out to establish a new standard in the collection industry – one based on taking a proactive approach to protecting our clients' brand while enhancing their profits and resolving customer debt. At Omega-RMS, we have a goal to make transactions with our clients seamless to put them in a better position for long-term success."
Backed by more than 40 years of accounts receivable experience, Omega has proven itself a leader in the industry and is recognized as a member of ACA International, the Association of Credit and Collection Professionals. ACA was founded in 1939 and establishes ethical standards and produces various products, publications and services that articulate the value of the industry to its clients.
"In November, we celebrated the one year anniversary of our new brand, with significant industry experience supporting our continued growth," said Vasques. "For 2014, we plan to continue this momentum, placing an increased focus on marketing and building out the value relationships we have with our clients. As we continue to set a new standard in receivables management solutions, we plan to dominate the industry."
Omega expertly provides accounts receivable management services, which is at the heart of the company's mission. This service has a proven track record of improving clients' cash flow. Early intercept recovery services gives businesses a customizable approach to keeping customer accounts from becoming charge-off designations. Omega employees who are trained according to industry regulations and better carry out contingent collection services. They're also licensed and bonded in every state in the nation.
About Omega-RMS
Omega-RMS is a leading provider of strategic contact campaigns, loan-servicing, third-party receivables purchasing and collections solutions. Working with companies from Main Street to Wall Street, Omega-RMS is focused on industry solutions in Education, Training, Healthcare, Consumer Products, Consumer Services and more. Bringing fresh ideas and innovative solutions to today's business owners, Omega-RMS is dedicated to partnerships that enable forward thinking and profitable growth. For more information, please visit http://www.omega-rms.com or call (888) 378-7447.