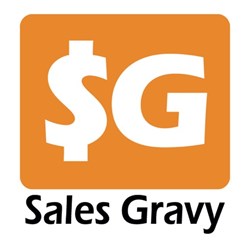 Busy buyers don't have time or patience for chit chat....-Deb Calvert
Augusta, GA (PRWEB) January 09, 2014
Deb Calvert, author of the DISCOVER Questions book series, will be the featured speaker for the January 23rd Sales Gravy Women in Sales Webinar: 'How to Breakthrough the Small Talk with Better Questions'.
She will teach webinar participants how to amplify communication effectiveness and close sales faster by constructing better questions.
"Busy buyers don't have time or patience for chit chat. But, if you don't start with 'How are you?', or 'How 'bout this weather', or 'Did you see the game last night?' then, where do you begin?" says Calvert. "Successful salespeople have learned how to ask the right questions to breakthrough small talk and engage customers in conversations that count."
Calvert, who is also the host of the popular CONNECT! Online radio show, has worked as a sales productivity specialist and sales researcher since 2000. Her company, People First Productivity Solutions, offers customized sales training programs designed to improve sales productivity.
"Calvert literally wrote the book on asking great sales questions," says Sales Gravy's CEO, Jeb Blount. "We are thrilled to have an expert of her caliber hosting our January Women in Sales Webinar."
Join "How to Breakthrough the 'Small talk' with Better Questions" on Thursday, January 23, 2014 at 1:00 PM EST. To register, please visit: https://www1.gotomeeting.com/register/422221024.
The Women in Sales webinar is a part of Sales Gravy's ongoing commitment to diversity in the sales force. In addition to the WIS webinar series, Sales Gravy publishes the award winning Women in Sales blog and Women in Sales podcast.
About Sales Gravy: SalesGravy.com helps employers Find Better Salespeople Fast™. Sales Gravy boasts the world's largest sales talent and attracts a rich audience of college educated professionals and sales leaders. To learn more about how Sales Gravy can help your company source, recruit and hire better salespeople, please visit: http://www.salesgravy.com, or call 706-664-0810 x 108.