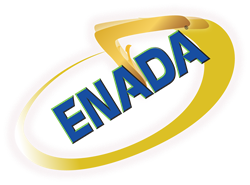 Las Vegas, Nevada (PRWEB) January 13, 2014
The Birkmayer NADH patent application with the US Patent and Trademark Office in 2002 was for a :
Method of prolonging the life-span of living cells using NADH, NADPH and ADP-ribose
Abstract
A method for increasing and/or enhancing the production of intracellular energy in living cells. By incubating living cells with an intracellular-energy-increasing substance, such as NADH, NADPH and/or ADP-ribose, the living cells increase their levels of intracellular energy thereby resulting in more vital, longer-living cells. Specifically, the life span and vitality of blood cells, transplantable organs and tissues, and living organisms can thereby be prolonged.
The recent study* using NAD conducted by Harvard Medical School and the University of New South Wales, Australia found that US and Australian scientists were able to reverse ageing in mice, humans could be next. NAD is the oxidised form of NADH. NADH is found in our bodies in the production of energy in the mitochondria.
As reported by media ABC News Australia on Dec 19 2013 :
US scientists have performed a dramatic reversal of the ageing process in animal studies.
They used a chemical to rejuvenate muscle in mice and said it was the equivalent of transforming a 60-year-old's muscle to that of a 20-year-old - but muscle strength did not improve.
Their study identified an entirely new mechanism of ageing and then reversed it.
Other researchers said it was an "exciting finding."
Ageing is considered a one-way street, but now researchers at Harvard Medical School have shown that some aspects can be reversed.
Their research focused on a chemical called NAD. Its levels naturally drop in all cells of the body with age.
The team showed this disrupted the function of the cell's in-built power stations, mitochondria, leading to lower energy production and ageing.
Experiments showed that boosting NAD levels, by giving mice a chemical which they naturally convert into NAD, could reverse the sands of time.
One week of youth-medication in two-year-old mice meant their muscles became akin to those of a six-month-old in terms of mitochondrial function, muscle wastage, inflammation and insulin resistance.
Dr. Ana Gomes, from the department of genetics at Harvard Medical School, said: "We believe this is quite an important finding."
She argues muscle strength may return with a longer course of treatment.
To understand the importance of NADH in our bodies please visit our website: http://www.enadh.com. We have been helping people since 1995.
Source:

References :
Media releases about the recent Harvard study can be seen at these links :-