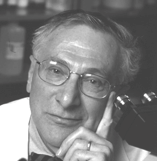 Dr. Rose's original investigations on the autoimmune basis of thyroid disease in 1956 opened the present era of research on autoimmunity.
Malvern, PA (PRWEB) January 07, 2014
The Interdisciplinary Autoimmune Summit (IAS) is pleased to announce the Keynote Address to be presented by Noel R. Rose, MD, PhD, Professor of Pathology, Professor of Molecular Microbiology and Immunology, Director, Johns Hopkins Center for Autoimmune Disease Research, The Johns Hopkins Medical Institutions.
On Friday, June 20, 2014 at 4:05 p.m. at the Mirage Hotel in Las Vegas, NV, Dr. Rose will present, "Join the Movement: Pathways to Autoimmune Disease."
Dr. Rose's original investigations on the autoimmune basis of thyroid disease in 1956 opened the present era of research on autoimmunity. In this keynote address, Dr. Rose will:
➢ Outline the difference between autoimmunity and autoimmune disease
➢ Examine the demography and epidemiology of the diverse autoimmune disorders
As he defines the common pathophysiologic mechanisms underlying these conditions, Dr. Rose reinforces the need for professional collaboration among healthcare professionals who treat patients with multiple manifestations of autoimmune disease.
The Interdisciplinary Autoimmune Summit (IAS) is a 2.5-day annual scientific conference and exhibition providing groundbreaking approaches to treating patients with interrelated autoimmune conditions. Topics include but are not limited to:

Pathophysiology and Therapeutic Targets
Rheumatic Diseases
Psoriasis and Psoriatic Arthritis
Inflammatory Bowel Disease
Innovative Cross-Discipline Management Strategies
For more information, interested rheumatologists, dermatologists, gastroenterologists, and other specialists can view the full scientific agenda online or download the attendee brochure at: http://joinias.com/attendee-brochure. Attendees have the opportunity to earn more than 20 CME/CNE credit hours.
Cohosted by the Coalition of Rheumatology Educators (CORE) and The Dermatologist, IAS is endorsed by:

American College of Gastroenterology
American Gastroenterological Association Institute
National Psoriasis Foundation
American Autoimmune Related Diseases Association
International Foundation for Autoimmune Arthritis
About HMP Communications, LLC
HMP Communications, LLC produces a well-respected collection of one of the nation's most recognizable brands of multimedia healthcare communications, including but not limited to the Interdisciplinary Autoimmune Summit and the journal, The Dermatologist. With representation among a variety of key medical arenas, HMP's online, live-event, and print presence is culminated by its delivery of expert coverage across more than 10 healthcare specialties providing physicians, nurses, and other allied healthcare professionals with the valuable scientific, medical, research, and product information needed to remain appropriately informed within the industry.
About North American Center for Continuing Medical Education (NACCME)
NACCME, LLC, an HMP Communications Holdings Company, provides the highest quality CME/CE across medical disciplines and therapeutic areas. In conjunction with top medical faculty, NACCME develops evidence-based initiatives that target specific educational needs, assisting healthcare professionals in improving patient outcomes by bridging the gap between current and best healthcare practices. Visit http://www.naccme.com for more information.
---
Tags: autoimmune conference, autoimmune cme, dermatology conference, rheumatology conference, dermatology conference, gastroenterology conference