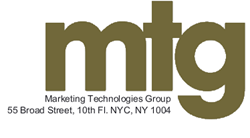 New York, New York (PRWEB) January 09, 2014
MTG's Ron Moore has been awarded Oracle University's Quality Club Award for the second quarter of fiscal year 2014. Mr. Moore holds certifications in Oracle Essbase and Hyperion Planning and has been working with Essbase since 1994. This is the nineteenth time he has earned this award, which is an important indicator of customer satisfaction because it is based entirely on customer evaluations.
MTG's technology training produces high evaluation scores in part because it is designed to better prepare participants to complete real world development and support tasks they will encounter in their jobs as Essbase and Hyperion Planning users, developers and administrators. The objective is to bridge the gap between classroom training and real world work. Instructors are experienced field consultants who can relate class material to real world projects. Participants are also encouraged to bring their requirements and problems and to work on them during class. Along with other program features these steps promote better retention and comprehension and link the new material better to participants' real world job tasks. Read more at A Better Essbase Bootcamp.
MTG specializes in consulting, training and collaborative development focused on Oracle Essbase, Oracle Hyperion Planning and related technologies. Oracle University's standard public curriculum is offered at MTG's Oracle Authorized Education Center located at 55 Broad Street in New York's Financial District. The current schedule for Oracle University public Oracle Essbase and Hyperion Planning classes is available at here.
MTG also offers private and customized sessions at the customer's site and online. In private and custom classes customers can tailor the agenda to fit their specific requirements and work in part on their own data and requirements. This improves retention and increases competence with new skills because the subject matter is meaningful to the participants. For additional information on custom/private training, consulting or collaborative development contact MTG online using MTG's contact form or call 212.824.2900.
MTG's commitment to the Oracle Essbase community extends beyond the Oracle University public classes. MTG also offers free online technical webinars including nearly 50 hours of recorded webinars including topics for business users, developers and administrators. You can view the recorded webinars here.