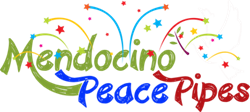 (PRWEB) January 10, 2014
Featured in three different finishes and sizes, Mendocino Peace Pipes presents to consumers a very unique, yet sleek design that fits perfectly into a patient's hand without any room for error. By utilizing these pipes to its intended purpose and full advantage, smoking an alternative medicine has never been easier than with this pipe.
While these devices are generally pocket-sized and lightweight, this could easily be considered a device that is good for anywhere, whether it is in a place of residence or in the wonders of a house's backyard -- this is an easy to store and easy to use piece of smoking apparatus.
Mendocino Peace Pipes are featured to the alternative community in three differentiating wood finishes, all of which provide a custom aspect of appeal that cannot be found anywhere else. There is an ebony pipe -- a very dark wood -- as well as Cocobolo and Arizona Desert Ironwood. Depending upon which finish has been picked by a patient, the patient also have the option of choosing a size option of eight inches, six inches or four inches.
The company's smallest pipe, known as the Little Big Hit, is the pipe that sits around four inches long and is just about as compact as compact could possibly be. This pipe has the thickness of a lighter, but fits in a pair of pants' pocket un-noticeably. While to many this pipe may seem like a "one-hitter," this pipe easily packs more than a couple of hits for patients. The company's larger pipe, the medium size pipe, is known as the NORML. This pipe is around six inches with a medium bowl and is maybe good for around six or seven great rips. Lastly, there is the largest bowl that sits at around eight inches with a giant one inch bowl. This bad boy is known as the Party Pipe, mainly because it can totally withstand or handle a party.
Mendocino Peace Pipes reiterates that over the course of a consumer's lifetime, this purchased pipe will be taken to many places across the world and will see a lot of action. More importantly, the pipe a patient chooses will be responsible for providing a sense of relief and great comfort that was lacking before. There is nothing more comforting then knowing that the company who makes these pipes is made by individuals who know this industry and it's consumer's best. In a unique manner, Mendocino Peace Pipes are legitimate handmade pipes that are made by real people who know this culture, the counter-culture or alternative community.
The Mendocino Peace Pipe is a quality product that not only looks great, but smokes even greater. This remains a recommended piece of smoking apparatus to any patient who is looking for a classy and sophisticated bowl without negative stereotypes. With three varying finishes and great sizes, these pipes are a sure-fire brand to become one of the best up-and-coming dealers of smoke devices. Please note that all pipes are made in Mendocino by people who are paid a living wage, while most other wood pipes are made in India and have been exposed to unwarranted exploitation.