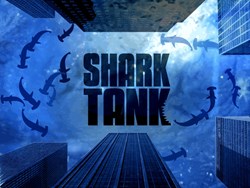 Our brands pair perfectly together.
West Palm Beach, FL (PRWEB) January 09, 2014
Onesole and Sophie Versus Emily announced today they have negotiated a deal to market their patented apparel ideas consisting of interchangeable shoes and bikinis respectively and that they will coordinate them together as a new line for Spring. Both companies pitched their ideas on ABC's reality television show in past seasons successfully and did deals with Daymond John and Barbara Corcoran respectively. Their connection through the reality show and the similarities of their inventions brought the deal to fruition this year.
"I think our brands pair perfectly together and I think our customers will too," said Frank Scozzafava CEO of Sophie versus Emily. He stated, "I have made my new line more simple with less parts and reversible at the same time this season. It is 8 bikinis in one now."
Onesole CEO Dominique McClain Barteet, RPh., said "Resort travelers can travel a lot lighter this season with interchangeable shoes and bikinis that coordinate to mix and match and extend the wardrobe options for cruises or vacation. The consumer can change into different shoe tops and go from casual to dressy in a few snaps with the Onesole shoe. I am very excited to work and cross promote with Frank."
The two lines can be seen or purchased in stores throughout the USA and online at http://www.sophieversusemily.com and http://www.onesole.com.
The two companies will have their new spring line launching at the Surf Expo in Orlando on January 9-11, 2014.