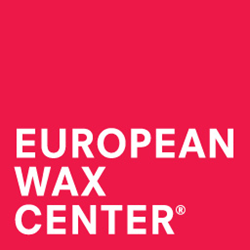 Glendale, AZ (PRWEB) January 07, 2014
European Wax Center Glendale - Arrowhead is starting the New Year with a fabulous new promotion for waxing in Maricopa County –Year of Gorgeous. With the incredible Year of Gorgeous offer, guests buying one hair removal service can receive a second service for a deeply discounted 50% less!
With 50% off a second waxing service, Year of Gorgeous is ideal for taming those brows following a makeover while still getting the usual bikini or leg waxing in Phoenix, Arizona. Sadly, Year of Gorgeous is a limited time only offer and ends February 28, 2014. Thrifty shoppers should take advantage of this New Year Sale before it is too late and relax knowing they got the best hair removal deal in Phoenix.
European Wax Center Glendale - Arrowhead is the leader in ouch-less waxing, using a patented purple Comfort Wax for pain-free hair removal. Using purple Comfort Wax is just one stage of the 4 Steps to Gorgeous Process to ensure healthy skin for all during body waxing in Glendale - Arrowhead, AZ.
Guests interested in the Year of Gorgeous can call (919) 851-6116 to speak to an associate or visit European Wax Center Glendale - Arrowhead in the Village at Arrowhead at 20118 N. 67th Ave. – Suite 306, Glendale, AZ 85308.
About European Wax Center
European Wax Center was founded by siblings David Coba, Joshua Coba and Jessica Coba in 2004, and is now recognized as a leader in comfortable and healthy body waxing. The Cobas developed the ultimate wax experience that features the all natural COMFORT WAX™ developed in Paris and the 4 Steps to Gorgeous™ process -- Cleanse, Prepare, Wax, Rejuvenate. As well, features include a clean, professional environment, full-privacy Wax Suites, and exceptional service exclusively for EWC guests. Now, luxurious waxing can be incorporated into everyone's regular routine and skincare regime. European Wax Center enables everyone to feel pampered, beautiful and sexy. For more information about European Wax Center or to inquire about owning a franchise log onto waxcenter.com or like us on Facebook at http://www.facebook.com/EuropeanWax and twitter @EuropeanWax.