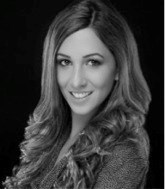 Golden Beach, FL (PRWEB) January 08, 2014
Haute Living Real Estate Network will feature Samantha Joelle Elenson as a preferred real estate professional. This unparalleled circle of leading real estate agents presents incredible residences and ultra-luxurious properties to affluent buyers and homeowners looking to purchase the most spectacular luxury listings in the US and abroad. Featuring properties with over-the-top amenities in the most exclusive locations, members of the Haute Living Real Estate Network ensure that readers are exposed to the finest that market has to offer.
About Haute Living Real Estate Network
Haute Living Real Estate Network of Hauteresidence.com specializes in selecting the finest real estate professionals, creating the most prestigious directory for exceptional listings. The network website is an online destination for all luxury real estate news and features daily blog posts that provide up-to-date information on luxury markets, new architecture and real estate developments. Access all of this information and more by visiting http://www.hauteresidence.com/.
About Samantha Joelle Elenson
Samantha is a third generation real estate professional following more than 40 years of family experience in development, building and real estate investing. She has earned a respected reputation in South Florida as a top producer, selling and listing multi-million dollar beachfront estates. In 2012-2013 she sold more than $18 million in beachfront real estate alone. As a 23-year native and resident of Golden Beach, she has developed key relationships with neighbors and has access to homes that sometimes never reach the open market. Having successfully negotiated multiple off market deals, she is experienced in bringing discrete sellers and buyers together through an established first-class network. Through this network she developed a catalog of unlisted properties, gaining her a large buyer pool seeking the unattainable. Working with purchasers, she is known to approach homeowners to sell with a buyer already waiting. Her knowledge as a native Floridian has been valuable in assisting the relocation of clients to lifestyle communities in South Florida, where income taxes are significantly lower than similar bustling states such as New York and California.
She utilizes leading edge technology for creative marketing. Her branded marketing resources include a single page website for listings, distribution of a personalized market trend magazine, social media sites, property brochures, property events, print advertising, branded flyers and travel to international markets & company events. Samantha brings innovative approaches to luxury property marketing through charity benefits and mega yachts to qualified buyers in sophisticated, staged social settings.
Samantha was drawn to Sotheby's reputation established over hundreds of years as a marketer for many of the world's most valuable and luxurious possessions. Keeping with this reputation, she partnered with Sotheby's International Realty® to become recognized for distinct real estate, maximum results and exceptional service. Samantha graduated cum laude from the University of Florida with a BS in Public Relations and a minor in Entrepreneurship.
To learn more, visit Samantha Joelle Elenson's Haute Residence profile.